Natural Mystic Cannabis Caregivers LLC
Colorado Springs, Colorado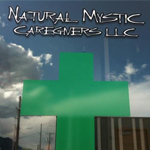 About this Organization
Founded in 2010, Natural Mystic Caregivers is an award-winning dispensary. They are based in Colorado Springs and have a wide variety of quality cannabis products for patients to choose from.
Natural Mystic Caregivers works with a number of the top extraction companies in the industry, like Top Shelf Extracts and Essential Extracts, to source cannabis concentrate for their patients. They work with a number of CBD-rich strains as well.
2014 US Cannabis Cup (Denver)
Best Medical Edible
(Mystic CBD Capsules)
Denver, Colorado
2014 US Cannabis Cup (Denver)
Best Medical Non-Solvent Hash
(Blueberry Waltz)
Denver, Colorado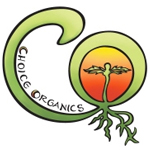 Choice Organics, Inc.
Choice Organics is a medical marijuana dispensary based in Fort Collins, CO. In fact, they were the first state medical marijuana facility to be licensed by the State of Colorado. In addition to their medical cannabis sales, Choice Organics plans to expand their business model to include adult-use market. They have an ample selection of cannabis products, such of flowers, edibles, concentrates, trans-dermal skin patches and more.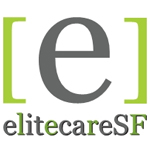 Elite Care SF
Elite Care SF is a premiere medical cannabis delivery servicing San Francisco and Marin. We take great pride in offering the safest, highest grades of premium quality THC/CBD/CBC medical cannabis available. We provide peace of mind as our medicines are ALL 3rd party tested for impurities, strain strength levels, pesticides and foreign unsafe properties.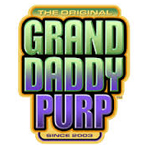 Granddaddy Purple Collective
Since 2002, The GrandDaddy Purp Collective has been helping patients cope with their health challenges through their undying commitment to bring the highest quality medicinal products to patients in need. The facility was originally located in Oakland, then later relocated to Richmond, CA. Ken and his team have overcome many challenges without ever losing sight of the goal: To alleviate pain and suffering by breeding, growing and sharing superior strains with patients that can find relief and comfort from their many years of hard work and development. The Collective's signature strain, the multiple-award winning "Grand Daddy Purp" has earned a …
DISCLAIMER: The professionals and companies described are not associated or affiliated with Medical Jane, and they may not endorse Medical Jane or the information provided. The names of other companies, products and services are the property of their respective owners.