Natural Mystic Cannabis Caregivers LLC
Colorado Springs, Colorado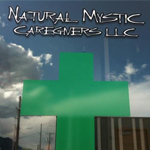 About this Organization
Founded in 2010, Natural Mystic Caregivers is an award-winning dispensary. They are based in Colorado Springs and have a wide variety of quality cannabis products for patients to choose from.
Natural Mystic Caregivers works with a number of the top extraction companies in the industry, like Top Shelf Extracts and Essential Extracts, to source cannabis concentrate for their patients. They work with a number of CBD-rich strains as well.
2014 US Cannabis Cup (Denver)
Best Medical Edible
(Mystic CBD Capsules)
Denver, Colorado
2014 US Cannabis Cup (Denver)
Best Medical Non-Solvent Hash
(Blueberry Waltz)
Denver, Colorado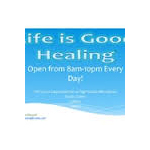 Life Is Good Healing
Life is Good is a medical marijuana delivery service based in Victorville, CA. They provide patients with a variety of quality strains, including their award-winning Girl Scout Cookies phenotype.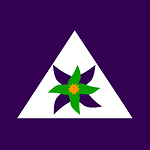 Triple Mega
Triple Mega is a medical cannabis delivery service that serves patients in the Greater Seattle area. With that said, patients may arrange to meet at the office if they prefer. Orders can be placed with Triple Mega over the phone, online, or via text messaging.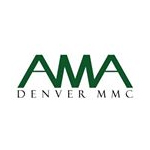 Advanced Medical Alternatives, LLC
Since their grand opening in December of 2009, Advanced Medical Alternatives has been dedicated to bringing the highest quality medication to Denver's many MMJ patients. At AMA, they take great pride in their products, as well as caring and knowledgeable staff. Above all else, their willingness to take the time to get to know each of their patients is what separates AMA from the many dispensaries in Colorado. AMA realizes that every patient has a unique background, medical history and brain/body chemistry, therefore each approach to medicating should reflect this. John and Jose, the owners of Advanced Medical Alternatives, have …
DISCLAIMER: The professionals and companies described are not associated or affiliated with Medical Jane, and they may not endorse Medical Jane or the information provided. The names of other companies, products and services are the property of their respective owners.