Platinum Cookies Strain Offers Calming Stress Relief
The Platinum Cookies strain is a phenotype of Girl Scout Cookies with effects that are best described as spacey and relaxing; it is an Indica-dominant hybrid.
What Are The Genetics Of The Platinum Cookies Cannabis Strain?
There has been a great deal of hype about the Girl Scout Cookies strain since it burst onto the California cannabis scene a few years ago. Patients and gardeners alike sought to find the "real Girl Scout Cookies" almost instantly.
"There are a number of phenotypes of Girl Scout Cookies strain floating around."
Nonetheless, the Girl Scout Cookies is a relatively new strain and it has not yet truly been stabilized. It is a hybrid that was the result of crossing OG Kush and F1 Durban (F1 X Durban Poison).
There are a number of phenotypes of Girl Scout Cookies strain floating around – the Thin Mints cut and the Forum cut are just two examples – and even more disagreements about which is the "true original."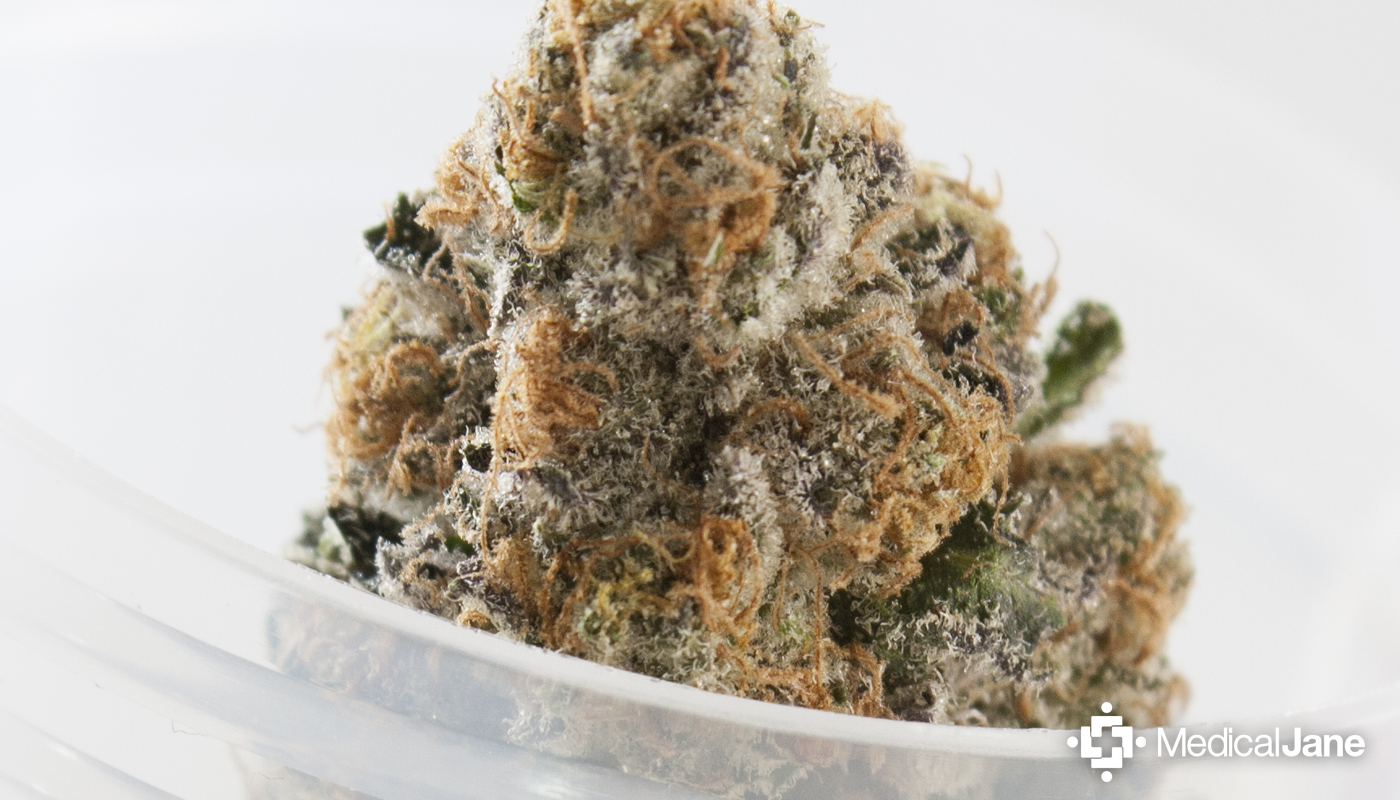 With that said, the Platinum Cookies phenotype has earned itself quite the reputation in its own right. It is known for its signature mix of orange, purple, and dark green an the fuel-like aroma that is reminiscent of the finest OG strains.
Veganic Platinum Girl Scout Cookies Strain Effects
I came across this particular batch of the Platinum Cookies strain on my recent trip to Buds and Roses Collective. Because it was grown using Vegamatrix cultivation techniques, I had no quarrels with taking this strain along to enjoy at The Emerald Cup.
"The Veganic Platinum Cookies was a hit with everyone who got a chance to sample it at The Emerald Cup."
This well-trimmed batch of Buds and Roses' Platinum Cookies had the traditional color scheme in full effect.
There was an obvious amount of purple making its way throughout the dark green flowers. The dense buds were each laden with crystal white trichomes as well.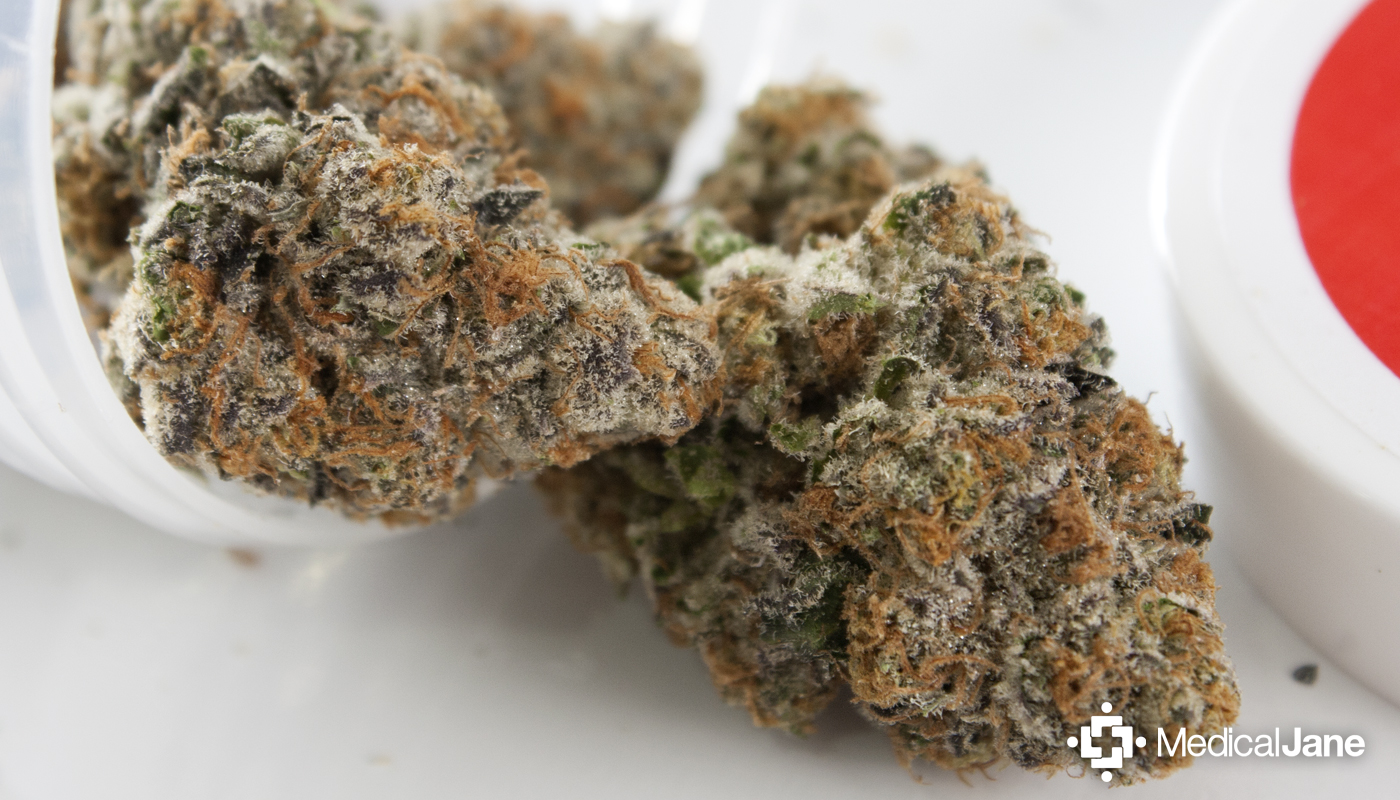 The terpene profile of the Platinum Cookies strain seemed to suggest a heavy OG Kush influence in this batch. It had a slightly piney, fuel-like aroma and its smoke seemed to coat my mouth for minutes after exhale. Because of this, it was a huge hit with everyone who got a chance to sample it a The Emerald Cup.
I found myself to be much more relaxed within minutes of smoking a joint of the Platinum Cookies strain. In fact, I found myself reaching for it every time my stress or anxiety levels began to build. It was very helpful in relieving minor pain in my knees after a long day of walking also.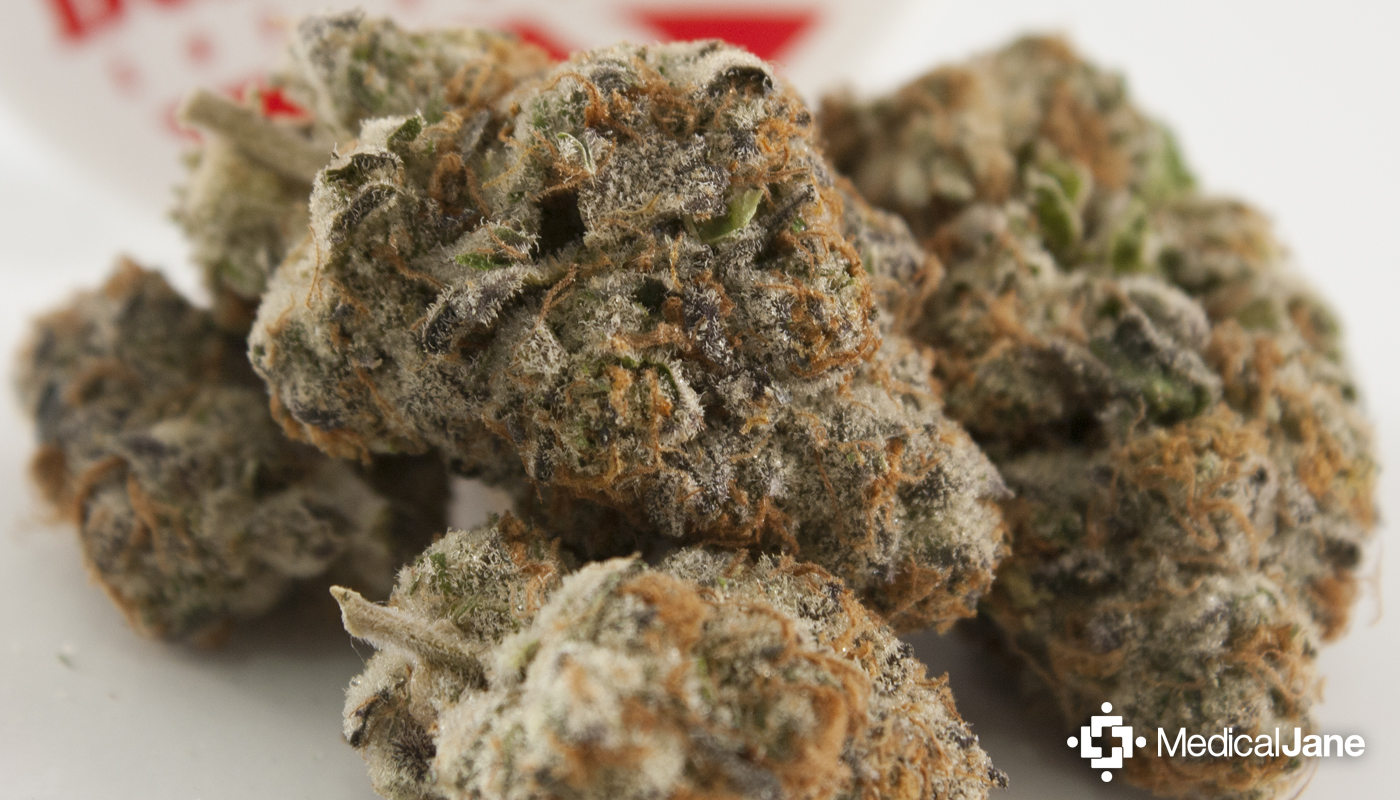 FOOD AND DRUG ADMINISTRATION (FDA) DISCLAIMER - These statements have not been evaluated by the Food and Drug Administration (FDA). These products are not intended to diagnose, treat, cure, or prevent any disease.