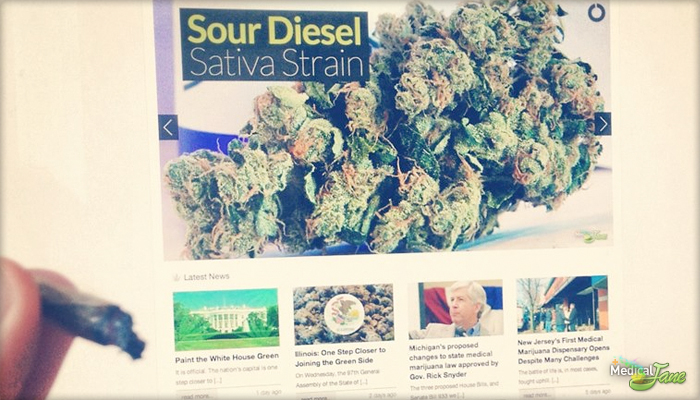 Medical Jane Launches New Website for Medical Marijuana Patients and Activists Jan 1, 2013.
Everyone at Medical Jane put a lot of hard work into getting the new website ready to launch by the new year. It was a hectic race to the end… but I think we can agree it was well worth it all when you go to our new homepage and see the changes.
There are a lot of known medicinal qualities in cannabis that need to be explored further; Medical Jane intends to be the source that brings that information to you.
The difference is night and day; Medical Jane is now ready to take the medical marijuana industry to the next level by providing a platform for patients to share their experience with certain strains while learning valuable information about cannabis in a no-pressure environment.

We hope you like the new website and please feel free to let us know if you have any ideas on how to improve it.
Also, we welcome you to submit a comment under this post with any errors you may be experiencing on the new website. Together, we can make Medical Jane the best website for medical marijuana patients on the internet.
As always, it's important to remember all reviews and posts on this site are not written by verified medical professionals or doctors and none of this information should be intended to replace the word of your local physician.