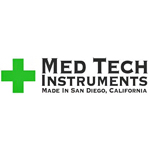 About this Organization
Bringing together decades of industry experience and our obsession for developing new and cutting edge products, MedTech Instruments opened its doors for business in 2013. They manufacture a number of products, including grinders, cure boxes, LED lights, and more.
The company strives to manufacture the highest quality and most innovative products for the medicinal and recreational smoking industries. They aim to help pioneer new technologies in the field of hydroponics.
Similar Companies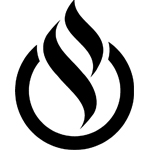 eDab
Las Vegas, Nevada
eDab designs premium personal vaporizer technology for those who demand quality, reliability, efficiency – and style. Constant innovation and an unwavering commitment to providing you with the highest quality personal vaporizers are what separate eDab from the rest of the crowd. By seamlessly combining advanced technology with distinct design eDab creates a rare synergy of form and function. A difference in quality that you can see and feel. Every small detail matters and eDab works diligently to ensure our products provide you with both an excellent experience and value. This is our primary focus – you. From the moment you …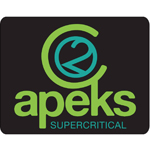 Apeks Super Critical Systems
Johnstown, Ohio
Founded in 2001, Apeks Supercritical is Ohio-based entity that specializes in manufacturing CO2 extraction equipment. It is a division of Apeks Fabrication that was formed in response to the growing demand for CO2 extractors. The company is focused on the ever expanding applications and uses for CO2 as a supercritical fluid and as a liquid solvent. Their extractors use a patent pending Valveless Expansion Technology (VET) – this means there are no constrictions or regulating valves to cause clogging in the system between the extraction vessel and the CO2 expansion separator.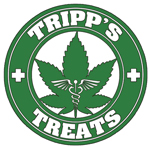 Tripp's Treats
Jackson, Michigan
Tripp's Treats produces medical marijuana products in the state of Michigan. Tripp's Treats main product line consists of "marijuana cigarettes." …