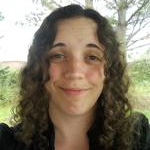 Biography
Allison Edrington is the Editor-in-Chief and Event Promotion Manager of TheGanjier.com, a cannabis news and opinion site with a focus on commerce and business that also hosts event like the Golden Tarp Award in Humboldt, California.
She is also a media and public relations consultant with a background in journalism. She owns Eris & Edrington Writing Company, served as the California Cannabis Voice Communications Coordinator, and has performed consulting services for businesses and political candidates.
After earning a bachelor's in journalism, she pursued a career as a newspaper reporter, eventually leading her to the land of Humboldt. There, she saw firsthand how cannabis businesses struggled with local municipalities, even in an area known for cannabis. As a business owner and proponent of free speech, she is excited to help usher in the era where cannabis businesses receive the respect and legitimacy they deserve as contributors to their local communities. This will empower entrepreneurs and the patients they serve.