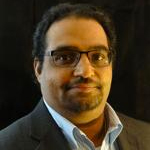 Biography
Amish Parikh is a effective and accountable high-profile executive officer at My Compassion beginning and implementing projects such as corporate grant writing with a number of wins from Google Grants, Vertical Response, LinkedIn, Techsoup, Salesforce.com, Evolutions Media, and Syngenta as some of his most recent wins totaling $1.7M in grant wins for My Compassion.
Amish has developed My Compassion Volunteer Orientation and Team Development Training as a proponent of empowerment and accountability accomplished thru proper training and development.
Mr. Parikh's ability to overcome complex challenges and make high stakes decisions using experience-backed judgment, a strong work ethic and integrity. He is characterized as a visionary, strategist and tactician with a consistent record of delivering extraordinary results in growth, revenue, operational performance, and profitability.
Amish is driven by a "hard wired" need to strategize, to innovate, and gifted with vision, determination, skills, needed for high-level revenue-building strategies and tactics. Prior to My Compassion he worked for major companies like Compuware, Google, and NCR with his participation in high-level operational initiatives, including infrastructure design, process re-engineering, turnaround management, and reorganization.