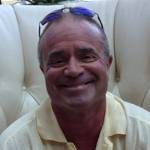 Biography
Medical professor, lecturer, author of soon to be published book on preventive medicine InflaNATION: The Industrial Diner and a Doc in the Box (see website). I am interested in the medicinal and anti-cancer properties of MJ as well as its use as a safer alternative to toxic alcohol consumption. In a future book I will explore MJ potential to heal.
Currently interested in working with like-minded people in the cannabis industry. I am a former chemist and artist. I am interested in the refining of cannabis products for different applications as well as other areas such as mental and physical effects of pot and how they can be manipulated for consumption. Over 20 years experience in anesthesiology and clinical medicine. Currently teaching medical courses at Pacific college of Oriental Medicine in Chicago.
For those who do not know my story you may read my biography, and nearly 100 blogs related to preventive medicine. Much of the site material comes from several books I have completed (and currently looking for a publisher-know any?) or are works in progress. Please go to www.inflaNATION.com, and for those who practice acupuncture, my sister site www.adaptiveTCM.com. Very briefly I had a massive heart attack 17 years ago, and cured my heart disease without ever using a single pill or procedure. I have laboratory proof of my veritas. My book covers how that was accomplished plus much more. It's all about supplements, herbs, diet, lifestyle and stress reduction.