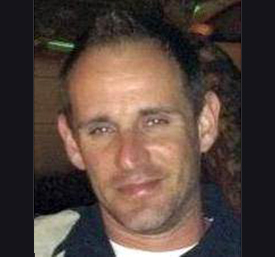 Biography
Jonathan, an activist from the start, holds the position of CEO for The World Cannabis Club, and COO and Founder of New Jersey's 1st caregiver delivery service Natural Wellness & Edibles, which is on the forefront of forming alliances within the cannabis community in order to reform the currently broken state's medical marijuana program. Jonathan is the chairman and founder of the New Jersey Medical Cannabis Association, an organization striving to bring synergy to the medical and upcoming legal cannabis communities, and is a member of the New York Marijuana Business Association. A veteran of the US Navy special ops community, he has first hand knowledge of the tremendous medical benefits of cannabis and is currently working with local, state and federal governments as well as private industry to make cannabis available to veterans through VA Hospitals worldwide.
Jonathan is a caregiver at heart, having selflessly risked his life every day for others, this is what he does best. He's been working alongside movement professionals bringing his expertise to benefit the masses. He first became a true activist on his first visit to Amsterdam in 1999. He fell in love with the atmosphere of acceptance, and the acceptance of medical cannabis in hospitals. He then decided to live in Amsterdam for two months after graduating college in 2003. While abroad, he absorbed all of the grow techniques he could from Holland's master growers and made connections with key coffee shop owners. He then took this knowledge back with him to South Florida, the indoor grow capital of the world.
After serving in the military, he moved to the tri-state area and founded the World Cannabis News Network and the World Cannabis Club, which is currently a grassroots initiative caregiver serving its patients, while working to move the nation in the direction of wider medical access as well as full legalization reform. He has taken classes at the Harvard Business School, What is a Leader?, and Influencing and Motivating Others. Jonathan is a member of the Veterans of Foreign Wars and The Jewish War Veterans and has held civil-service positions at the Department of Veteran Affairs Hospital in New Jersey.