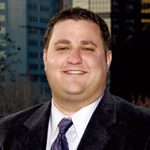 Biography
Based in Denver, Mason Tvert is the Director of Communications at the Marijuana Policy Project (MPP), where he oversees the media strategy and online outreach efforts. Prior to taking over MPP's communications department, he co-directed the successful campaign in support of Amendment 64, the 2012 ballot initiative to regulate marijuana like alcohol in Colorado. In January 2013, the Denver Post named him the state's "Top Thinker" in the area of politics and government.
Previously, Mason co-founded and directed Safer Alternative For Enjoyable Recreation (SAFER), a Colorado-based nonprofit organization dedicated to educating the public about the relative safety of marijuana compared to alcohol. In this role, he was the driving force behind the campaigns in support of the successful Denver ballot initiatives to remove all penalties for adult marijuana possession (2005) and designate it the city's lowest law enforcement priority (2007).
In 2005, he was appointed to the Denver Marijuana Policy Review Panel by then-Mayor John Hickenlooper. Mason has also worked with students to pass marijuana policy reform referendums at more than a dozen large colleges and universities around the nation. He is currently a member of the SAFER board of directors and a member of the advisory board for Marijuana Majority.
Mason is a co-author of Marijuana Is Safer: So why are we driving people to drink? (Chelsea Green, 2009) has contributed columns to several state and national publications. He has been quoted in hundreds of articles in local and national publications, and he is frequently interviewed by local and national television and radio stations. Mason is a graduate of the University of Richmond. During his time as a student, he worked in the Virginia State Senate, the Phoenix City Council Office, and the Office of the Arizona Attorney General
Companies
Marijuana Policy Project (MPP)
Director of Communications
The Marijuana Policy Project was founded in 1995 in Washington, DC. The founders were members of NORML, but felt the organization should be more proactive. In turn, they broke away and started the MPP. In the time since its inception, the Marijuana Policy Project has garnered support from a number of influential parties and their advisory board includes celebrities like Jack Black, Bill Maher, Adrienne Curry, and Jesse Ventura. They have been instrumental to a number of changes in cannabis policy at the state level and aims to have the same effect on a national scale.
In The News
First Week Of Retail Sales Set Legal Cannabis Industry In Motion
DENVER, CO — New Year celebrations seemed to extend in the daylight hours January 1 in Colorado. Despite early snowfall, hundreds of people lined up outside of a few dozen Colorado dispensaries to complete the first legal retail cannabis transactions. As reported by Medical Marijuana Business Daily, some consumers had to wait as long as two hours to make their way inside of The Green Solution. Nonetheless, everything went on without a …
Colorado Prepares For Historical First Day Of Legal Cannabis Retail Sales
DENVER, CO — Seven months after being written into law, the first day of legal retail sales of cannabis in the US will be Wednesday (Jan. 1). Accordingly, business owners throughout Colorado are making their final preparations as the rest of the world watches in anticipation. The Colorado Department of Revenue officially licensed the first 136 retail locations in the state last Monday. As previously reported, the list of licensed retail locations for adult use includes prominent names like …