HortiLab
Breda, Netherlands
About this Organization
HortiLab is genetics/breeding company that was founded in 2009 in The Netherlands. They're committed to producing the best new school genetics for the world to enjoy.
HortiLab instantly burst on to the scene when their StarBud took 1st place at the HighTimes Cannabis Cup and the IC 420 Growers Cup.
2013 HIGH TIMES Cannabis Cup (Amsterdam)
Seed Company Sativa
(Sour Power)
Amsterdam, Netherlands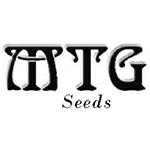 MTG Seeds
MTG Seeds is a genetics company with its roots in California. They have been working with some of  the state's premier medical cannabis farms and dispensaries since 1996 to develop stains for specific ailments. Prezidential Kush has long been sought after as some of the best possible migraine medicine available. Their Kingston Confidential is a great anti inflammatory and arthritis medicine due to its balance of THC and CBD. MTG's CB Can-D strain has won a  number of Highest CBD competitions as well.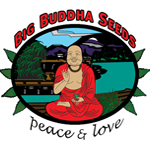 Big Buddha Seeds
Big Buddha Seeds got it's start when The Big Buddha acquired a cut of the Cheese strain in 2002 and started backcrossing it with a true landrace Indica male. The resulting seeds helped Big Buddha Seeds grow in popularity and they now have a long list of strains, many stemming from that initial Cheese cutting. Recently, Big Buddha's focus has been on producing connoisseur-quality auto-flowering strains while working in the Mediterranean region. They have won a number of awards since bursting on the scene at the HIGH TIMES Cannabis Cup.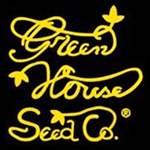 Green House Seed Co.
Since their beginning in 1985, the Green House Seed Co. has become the most awarded seed bank in the world. Based on a number of factors, they make sure that each grower chooses the best option for them when buying Green House genetics. The Greenhouse team started collecting landraces over 25 years ago and their Strain Hunters collection offers them from seed. They also have a YouTube series that chronicles some of the amazing journeys.
DISCLAIMER: The professionals and companies described are not associated or affiliated with Medical Jane, and they may not endorse Medical Jane or the information provided. The names of other companies, products and services are the property of their respective owners.