TGA Genetics
Seattle, Washington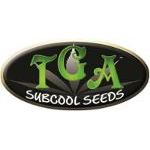 About this Organization
TGA Genetics (aka Subcool Seeds) is a team of breeders with its roots in Seattle, WA. It started, in 2001, as a small group of dedicated medical cannabis gardeners who had grown tired of the false claims and made up marketing.
TGA (The Green Avengers) is headed by Subcool and Mz. Jill, two of the most accomplished horticulturalists the industry has to offer. Their beloved genetics are highly sought after for their characteristic terpene profiles. Most TGA strains have a distinguishable fruit aroma. This is because Subcool often uses selective breeding techniques to find strains that will produce the best-tasting hash.
Strains from TGA Genetics are commonly found throughout the world today. This is particularly true in the Pacific Northwest of the United States. Some of their most well-known strains include: Space Queen, Agent Orange, Vortex, Timewreck, and Jilly Bean.
TGA has won a number of awards for their strains in the 13 years since their inception.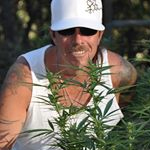 Subcool
Co-Founder
Subcool is the Head Breeder of TGA Genetics and a self-proclaimed "weed nerd." Accordingly, he stars in the Weed Nerd YouTube series, that peels the curtain back on the life of commercial cannabis breeding. Subcool has served as a contributing author/photographer to for publications such as HIGH TIMES, Skunk, Treating Yourself, Heads, Weed World, and West Coast Magazine. Further, he authored the Book of Dank and Dank 2.0 – collections of cannabis photography with stories to go along with them. Strains that Subcool is known for breeding include Space Queen, Jack The Ripper, and Vortex. Mz Jill
Co-Founder
Mz Jill is perhaps the best known female cannabis horticulturalist in the world. She is a member of TGA Genetics and co-star the Weed Nerd YouTube series with her husband Subcool. Strains that Mz Jill are most popularly known for include Agent Orange and Jilly Bean. Further, she is currently working on a hybridized cross between the TGA Space Queen male plant and a clone of Kyle Kushman's Strawberry Cough.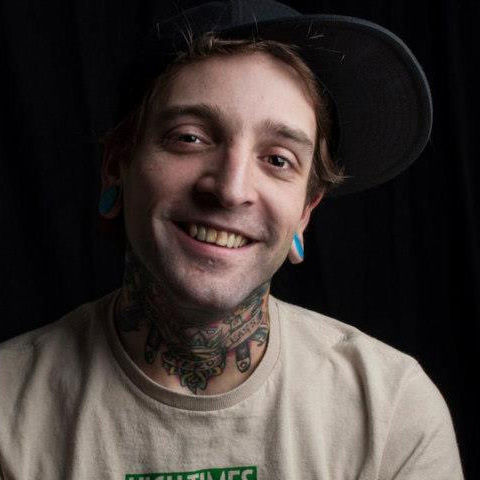 Farmer John
Breeder
Best known for his YouTube channel, Farmer John is a Washington-based cultivator and extraction artist. He is also a breeder under the umbrella of TGA Genetics. In the time since launching his YouTube channel, Farmer John has become one of the most popular extraction artists in the the industry. His concentrate company, Dank Wax Inc., has won a number of awards according to first place at the Secret Cup Pacific Northwest Regional.
2013 Los Angeles Medical Cannabis Cup
Best Booth
San Bernardino, California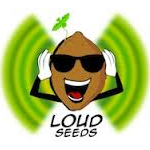 Loud Seeds
Loud Seeds was founded by a close knit group of breeders from Northern California. They are led by James Loud and Mike Seeds. After 20 years of growing, they turned their attention to working with the best genetics in the world. Loud Seeds burst on to the scene with their 2012 Cannabis Cup Hybrid winner, Loud Scout. Loud Seeds officially became a European company in early 2013. They are working to provide California-style genetics on a world scale.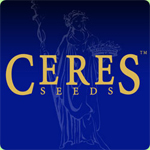 Ceres Seeds
Ceres Seeds was founded as a breeding company in Amsterdam in 1999. The Ceres team started by growing for the Dreadlock Coffeeshop and Sensi Seeds in Amsterdam. It was there that they learned how to produce and cross strong, healthy plants. Ceres made a quick impact on the cannabis industry when their first F1 hybrid, White Panther (aka White Smurf), placed third in the 2000 Cannabis Cup. Their Fruity Thai strain took two second place awards in 2006 as well.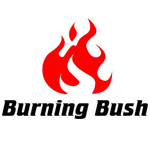 Burning Bush Nurseries
Based in the San Francisco Bay area, Burning Bush is a company that provides genetics to licensed California dispensaries. They are most known for their clones, but they recently started developing feminized seeds as well. Every batch of each Burning Bush strain stems from the same mother, which allows for more consistent results over time. They supply their genetics to a number of prominent dispensaries in the Bay Area, including Harborside Health Center and Berkeley Patients Group.
DISCLAIMER: The professionals and companies described are not associated or affiliated with Medical Jane, and they may not endorse Medical Jane or the information provided. The names of other companies, products and services are the property of their respective owners.