Biography
Alison Holcomb was the primary author the initiative (I-502) to legalize marijuana for recreational use in Washington – and directed the campaign that led to its passage. She has also served as a successful advocate for legislative and regulatory improvements to Washington's medical marijuana law.
Alison practiced as a trial attorney for thirteen years, representing marijuana defendants in criminal and civil asset forfeiture proceedings in state and federal court. Currently the Drug Policy Director for the ACLU of Washington, she received her B.A. from Stanford University and her J.D. from the University of Washington School of Law.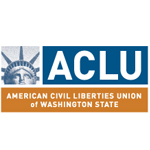 ACLU Washington
Drug Policy Director
Since its founding in 1920, the ACLU has known that liberty must be defended over and over again. That's why ACLU attorneys stand before the Supreme Court more often than anyone else except the federal government itself. And for every case we bring before the Supreme Court, the ACLU brings hundreds more nationwide to lower courts and school boards. The ACLU is an unwavering voice of liberty in courtrooms, legislatures and public squares, willing to take on clients, causes and cases that advance our basic rights, without regard to popular whim or the current political climate, and paying particular attention …
DISCLAIMER: The professionals and companies described are not associated or affiliated with Medical Jane, and they may not endorse Medical Jane or the information provided. The names of other companies, products and services are the property of their respective owners.