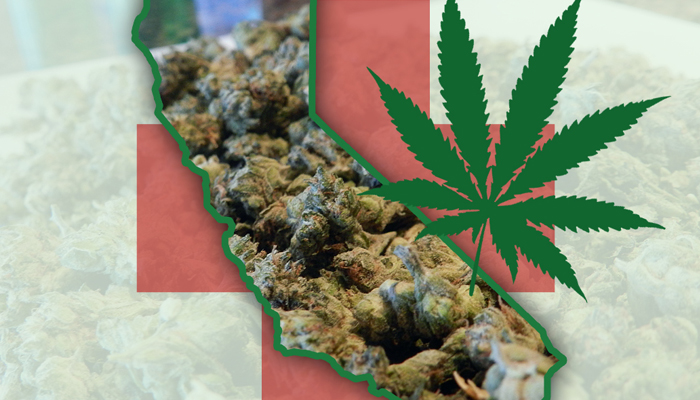 Californians Sure Do Love Their Cannabis
According to a recent article by the New York Times, Californians are more likely to give you the boot at public venues for sparking up a cigarette, than a joint. A study by the California Office of Traffic Safety found that motorists are more likely to be driving under the influence of marijuana than under the influence of alcohol.
"Marijuana can be smelled in suburban backyards in neighborhoods from Hollywood to Topanga Canyon as dusk falls — what in other places is known as the cocktail hour — often wafting in from three sides. In some homes in Beverly Hills and San Francisco, it is offered at the start of a dinner party with the customary ease of a host offering a chilled Bombay Sapphire martini."

However, despite the ever-changing attitudes of Californians, they have been reminded by the Justice Department that the "drug" is still illegal. A number of crackdowns across the state have shut down dispensaries, growers, and legal patient grow operations. Despite that fact, places like Venice Beach, Berkeley, Beverly Hills, and Hollywood have not been on the receiving end of these crackdowns.
In fact, in places such as Greenwich Village, marijuana has "become the equivalent of a beer in a paper bag on the streets." The article disconnectedly makes the point that, as always, the rich get to do as they please, and America's minority populations are feeling the brunt force from the Justice Department.
While Californian's may think they have it made with their current ploy, it leaves enforcement up to the discretion of the police officer making the arrest. Nathan Robinson, a Yale law student, said it best in his article in the Huffington Post,
"California can have its cake and eat it: television personalities won't have to be embarrassed by pot busts, while police officers would not suffer the loss of power in their dealings with the poor that would result from complete legalization; no "messy" pressure of having to craft a fair law that applies equally to all."
Read the full NY Times article here.