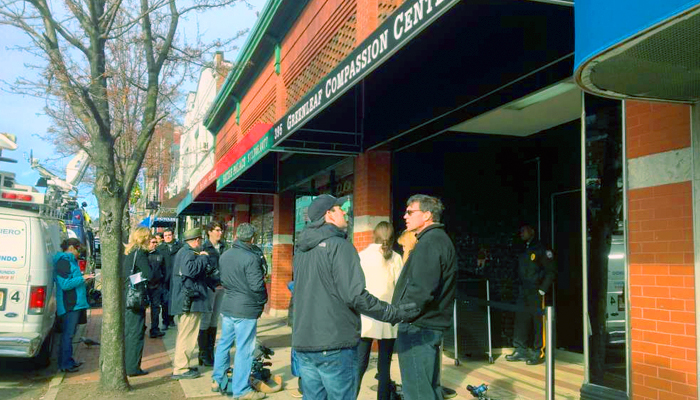 New Jersey's First Medical Marijuana Dispensary Opens Despite Many Challenges
The battle of life is, in most cases, fought uphill. To call Joe Stevens and Julio Valentin's struggle an uphill battle, would be an enormous understatement. The opening of New Jersey's first medical marijuana dispensary, Greenleaf Compassion Center, took hundreds of signatures, conference calls, and meetings before Stevens and Valentin's dream finally materialized before them.
"We are here for the patients, the people of New Jersey with debilitating conditions. They are the ones who are suffering." –

Julio Valentin
The arduous 21-month process was mainly a waiting game for the two, as reports came in that New Jersey's governor Chris Christie seemed to be delaying the whole program single-handedly. According to New Jersey's Star-Ledger, Christie was putting off the program because he feared the law had so many loopholes that Jersey would become like programs in, "toker's paradises," such as California and Colorado.
While we feel that this is just more propaganda hogwash being shoved down the throats of citizens by obedient media, most people don't think twice before believing what they are told. However, after Stevens wrote a letter to the governor accusing him of exactly that, the program finally made some headway.
Of course Stevens and Valentin considered giving up on a number of accounts, but kept pushing as suffering patients kept them inspired. Read the whole
story
of how the long time friends, and former Boy Scouts, from Newark made it out of the bureaucratic labyrinth on their way to opening NJ's first dispensary.