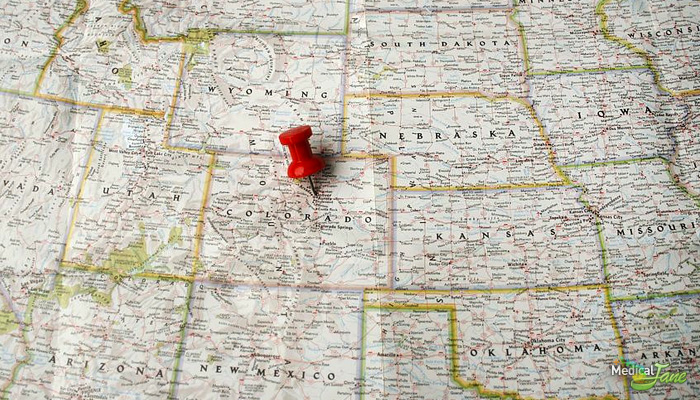 Start Planning Your Trip: Cannabis Tourism Is On Its Way In The State Of Colorado
Members of the marijuana task force made a decision on February 19 that will allow those touring Colorado to shop in retail marijuana stores and outlets.
Ever since Colorado passed their Amendment 64, pot enthusiasts from around the world have been waiting eagerly for a ruling on what the law would mean for them. The amendment legalized the distribution, possession, and use of small amounts of cannabis for recreational purposes. However, the law did not outline exactly how the state would deal with citizens attempting to suffice their Amsterdam craving with a trip to the 'Mile High City'.
Members of the Marijuana Task Force
When the amendment was passed, an "Implementation Task Force" was formed to create regulations for the medical marijuana program in Colorado. The group was told they have until February 28, 2013 to issue a report identifying the, "legal, policy and procedural issues that need to be resolved, and to offer suggestions and proposals for legislative, regulatory and executive actions that need to be taken, for the effective and efficient implementation of the Amendment." Group members have not been specifically identified, but Task Force co-chairs include the likes of the Governor's Chief Legal Counsel and the Executive Director of the Colorado Department of Revenue.
They placed limits on how much cannabis can be purchased (possibly as low as an eighth of an ounce per purchase) at any one store to prevent what they have dubbed, "smurfing." Smurfing occurs when one person goes from store-to-store buying up as much cannabis as they can, only to sell it on the black market. Their hope is that the restriction will make smurfing difficult, and neither worth the time nor effort.
The task force also approved recommendations that these recreational marijuana stores may only be operated by Colorado residents who have lived in the state for at least two years. They will be required to produce the majority of cannabis they sell, and only current medical-marijuana dispensary owners would be allowed to apply to open recreational shops in the first year. Applications will be accepted later this year for the recreational shops, and the first stores are expected to surface the beginning of next year.
Big Surprise: Law Enforcement Opposes Recommendations
Law enforcement was (of course) opposed to the recommendations and voiced their opinions in the four-hour meeting that was held last night. Larry Abrahamson, a member of the Colorado District Attorneys' Council took the stand to say, "I think this is a huge mistake to allow this to be opened up to anybody. This was a constitutional amendment for the state of Colorado. It was not meant to open up regionally, and I think this should be restricted to Colorado residents; and if you're not a Colorado resident you cannot take advantage of it."
Still Some Issues Up For Debate
With only about a week to go before lawmakers are expecting to see the proposed regulations, the state task force has yet to agree on a few things. They planned to vote on whether people growing cannabis should be required to grow in covered buildings if they are not growing indoors. They also failed to agree whether people have the right to smoke marijuana on private porches and patios visible by others. The state Legislature will be making the final decisions based upon the recommendations from the task force after the Feb. 28 deadline.
IMPORTANT: This will not affect anyone planning on attending the U.S. Cannabis Cup in Dever this April. Visitors to the convention will be allowed to smoke in a designated 21 and older Amendment 64 smokers section. You just won't be able to purchase the cannabis from the medical marijuana dispensaries that are there. You might be asking yourself, "so how will I get my hands on any cannabis?" This is a good question. People will be forced to the black market where it is not regulated or controlled unless the state makes some changes in the near future.