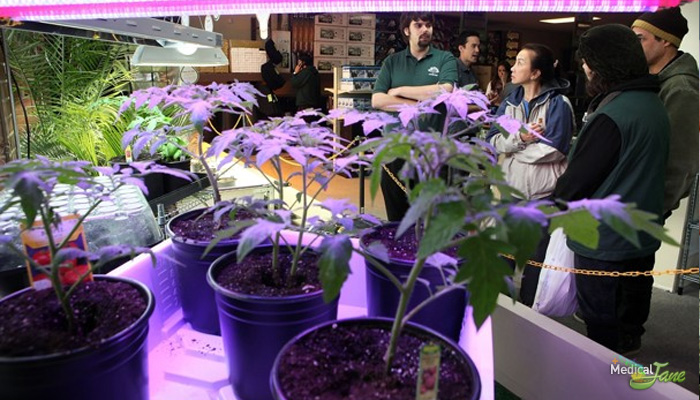 Interview With The First Dispensary To Open In DC This April: Capital City Care
Capital City Care will be the first of four licensed medical marijuana dispensaries to open in Washington, DC.
After nearly 15 years of hard work and an arduous three-year regulatory process, the District's first official medical marijuana dispensary is set to open its doors in April.
A Washington D.C. company by the name of Brightest Young Things recently met with Scott Morgan, the Communications Director at Capital City Care, for an interview and a tour of their new facilities. He took the time to go over everything from what it took to get where he is at now, to what he thinks the future may hold for Capital City Care ten years from now.
The Rules For Becoming a MMJ Patient Are Very Strict in DC

Morgan begins the interview by stating the laws in the district are very stringent, and only a short list of qualifying conditions will get you a medical marijuana card (HIV/AIDS, cancer, glaucoma, or severe muscle spasms).
"There's also a fear that Congress could just shut us down – they could do that – so our model reflects what the Council felt would be most sustainable."– Scott Morgan
Morgan even jokes about how he must constantly correct many of his friends who tell him they are going to become patients at his dispensary, "the rules are actually really strict." Not even Morgan will be able to take home any of the tasty flowers because he does not suffer from any of the qualifying conditions, thankfully. He proclaims there will be, "[n]o staff discounts, no leftovers, no nothing."
He makes it perfectly clear that his dispensary will be as straight edged as they come, so as to set an example that could shape how national leaders approach this issue in the years to come. "We're literally up the hill from Congress," Morgan notes, "[t]here's also a fear that Congress could just shut us down – they could do that – so our model reflects what the Council felt would be most sustainable."

A One-Of-A-Kind Dispensary
Morgan goes onto point out how Capital City Care is in the exclusive position of having licenses to operate its own growing center, Holistic Remedies; they will be the only dispensary with this privilege. He explains that while others will be forced to purchase their flowers from any of the other five approved growing facilities, his dispensary will always be able to get a constant flow from their own facility. He also explained that they would be willing to buy cannabis from other cultivation centers as well if they like what they've got.
Morgan adds that the only reason they aren't open now is because they are, "literally waiting for the plants to get plump." If everything goes as planned, Capital City Care will be officially opening in mid-April after the first harvest. They invite patients to visit their Facebook and their website to let them know what you'd like to see in the store come opening. Thus far they plan on selling their home made pot-infused cookies, brownies, candy and drinks in addition to their normal inventory.
The full interview with Scott Morgan was brought to you by Brightest Young Things.