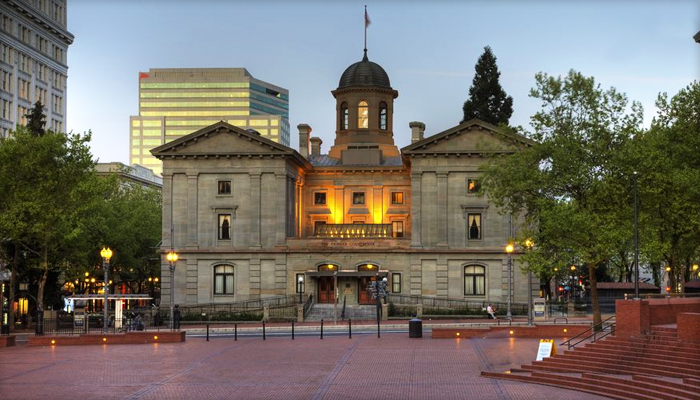 Marijuana Tax and Regulation Bill Introduced To Oregon Legislature
The Oregon House Committee introduced House Bill 3371, or the 'Control, Regulation and Taxation of Cannabis Act' this past Monday. The bill would legalize cannabis possession and form a state-regulated structure for legal marijuana retail.
House bill 3371 would establish a "comprehensive state policy concerning cannabis, which includes marijuana and industrial hemp under existing state law." It would allow for the possession of up to 24 ounces of marijuana and 6 plants "on the premises" of non-commercial home grow operations. The bill would establish a sales tax of $35 per ounce, and legalize the sale of cannabis infused products as well.
The Oregon Health Authority (OHA) would be directed to license marijuana producers, processors, wholesalers and marijuana retailers, while the Oregon Liquor Control Commission will oversee taxation. The OHA would also be in charge of setting possession limits since the bill does not explicitly do so.
Notwithstanding the legalization, it will remain unlawful to "engage in the use of marijuana" in a public place, or in public view. Violation of this section (Section 46. Unlawful use of marijuana) would result in a $650 fine. Other violations of the act are punishable by fines of up to $1,000.
The bill, if passed, would take effect on July 1, 2014.
Oregon Senate Bill 281 To Add PTSD To MMJ Program
The Senate Health Committee voted 4-1 last Thursday, February 28th, to approve Senate Bill 281. The bill would add post-traumatic stress disorder (PTSD) to the list of debilitating medical conditions that constitute the authorization of the medical use of marijuana. PTSD is an anxiety disorder common among war veteransreturning from combat, or anyone that has experienced an extremely traumatic event.
"If we are going to treat marijuana as a medicine, it should be treated as any other prescription, and currently it's not."– Sen. Jeff Kruse
Currently the list includes conditions such as cancer, AIDS/HIV, Alzheimer's, and glaucoma. Michael Krawitz, the director of Virginia-based Veterans for Medical Cannabis Access (VCMA) I mentioned a few months ago, stated that cannabis has the power to alleviate patients suffering from PTSD, and help them find a balance in their lives. The VCMA is a non-profit organization designed to assist veterans who wish to be able to use marijuana for medical purposes.
The only vote against the bill came from Senator Jeff Kruse, who made arguments against the marijuana program as a whole. While he wasn't against treating PTSD with cannabis, he explained, "If we are going to treat marijuana as a medicine, it should be treated as any other prescription, and currently it's not."
The bill has been sent to the Senate President's desk, where it's expected to be passed on to the Senate Judiciary.