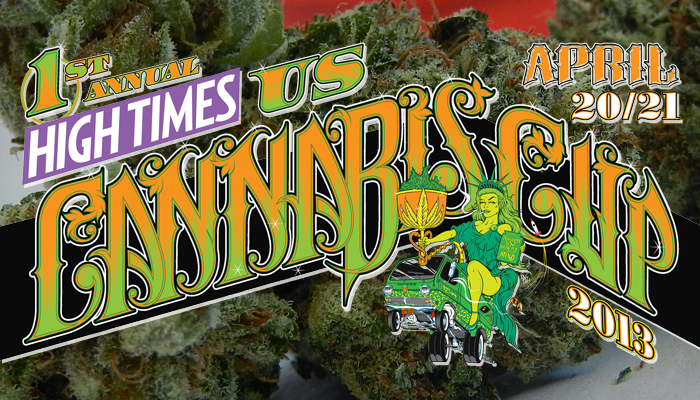 The Dos And Don'ts For The Denver High Times Cannabis Cup on 4/20
On April 20-21st, over 16,000 attendees will be descending upon the scene of the 1st ever High Times U.S. Cannabis Cup in Denver CO.
The event is being held at the Exdo Event Center on 35th Street, and begins at 12:00 PM sharp. Since this is the first "recreational" Cannabis Cup held in America, and all these "recreational" laws are relatively new to everyone still, we're going to give you a do's and don't list to help you out a bit. While some of these do not relate to attendees going to have a good time, it is always good to be aware of the laws that surround the event to keep yourself out of trouble as well.
High Times Cannabis Cup Guidelines (Interpreted By MJ)
DO possess up to an ounce of marijuana and carry three mature flowering plants with you at any one time. This is the legal limit under Amendment 64. Awesome. If you are a medical marijuana patient or a primary caregiver, you can possess and distribute medical marijuana in quantities of two ounces and six plants (documentation should be provided to verify medically-necessary quantities).
DO NOT sell any of your 'less than one ounce' or three mature flowering plants you possess to anyone. Instead, GIVE them anything under one ounce or a fully mature flowering plant as a gift if you wish, but only if they are at least 21 years of age. Do not accept any sort of remuneration. Attempts to receive "donations", or giving away "free" marijuana in exchange for the purchase of a product are also illegal. Although technically according to Amendment 64 you are allowed to reimburse for out-of-pocket growing expenses, High Times will not tolerate any transaction of the sort. For example, if a participant buys a T-shirt from your stand, you may not give them a "free" joint with their purchase.
DO make sure that when you come into the event, your less than one ounce or three mature flowering plants are covered and not visible.
DO NOT consume cannabis outside of the designated consumption areas at the event, or openly in a way that endangers others (although we're not really sure how it is possible to endanger someone else while consuming marijuana). Since the event can only be accessed with a ticket, it's not considered open to the public or public view. Therefore, under Amendment 64, consumption in designated areas is completely legal. Awesome.
DO bring your ID because although attendees may be 18 years of age or older, only adults over the age of 21 will be permitted into the recreation areas.
DO NOT sell any paraphernalia or grow equipment unless you have the necessary and appropriate business permit and sales tax licensure.
DO make sure that if you plan on driving to and from the event, or anywhere in the state of Colorado the entirety of your trip, you make arrangements for transportation if you are going to be smoking marijuana. Driving a vehicle while impaired by marijuana is a criminal offense in Colorado and is easier for police to allege than an alcohol DUI under current law. Since any amount of active marijuana in your body counts as evidence of impairment, any marijuana smoked up to 30 days prior can still get you in trouble. Just avoid being screwed by the long stick of the law completely by staying out of the drivers seat.
DO NOT bring edibles or other infused products that weigh over one ounce. The legally possessed limits will be strictly enforced at the event. In determining whether the attendee is in compliance with an edible, the weight of marijuana is determined by measuring the total weight of the product. So for example, a one ounce brownie counts as your one ounce of marijuana you may possess regardless of how much marijuana is actually infused in the product.
This one is funny/odd because this is NOT what the law says. By law, "marijuana products" are listed as, "concentrated marijuana products and marijuana products that are comprised of marijuana and other ingredients and are intended for use or consumption, such as, but not limited to, edible products, ointments, and tinctures." In addition, the law defines "marijuana" as being all parts of the plant and any extracts.
Amendment 64 explicitly states that "marijuana" does not include "the weight of any other ingredient combined with marijuana to prepare topical or oral administrations, food, drink, or other products." Therefore, you have nothing to worry about if you are bringing edibles with you, and a one ounce (weight) brownie does not count as your ounce of marijuana no matter what High Times says. This is the law. However, although you may not be in trouble with the law, High Times reserves the right to kick you out of the event at any time.
We Look Forward To Meeting Everyone There
"High Times expects courtesy, respect and professionalism from everyone in attendance at all times throughout the event."
Failure to do so will get you immediately kicked out of the event with no right to re-entry. It goes without saying, but this is a very important event for the history of Cannabis in the United States. It is all of our responsibilities not to abuse what we have been given (despite it being something we should all have anyway) and make a good impression on the rest of the world for the cannabis community.
We look forward to meeting everyone that is going to be attending the High Times Cannabis Cup on 4/20. Our booth will be located in the Medicating Hall closest to the Larimer St. entrance. Be sure to stop by and say hi!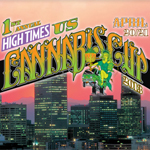 2013 US Cannabis Cup (Denver)
HIGH TIMES held the first ever US Cannabis Cup in Denver after Colorado voted to legalize cannabis for adult use in 2012. The city had already held two Medical Cannabis Cups, but the first "recreational" …