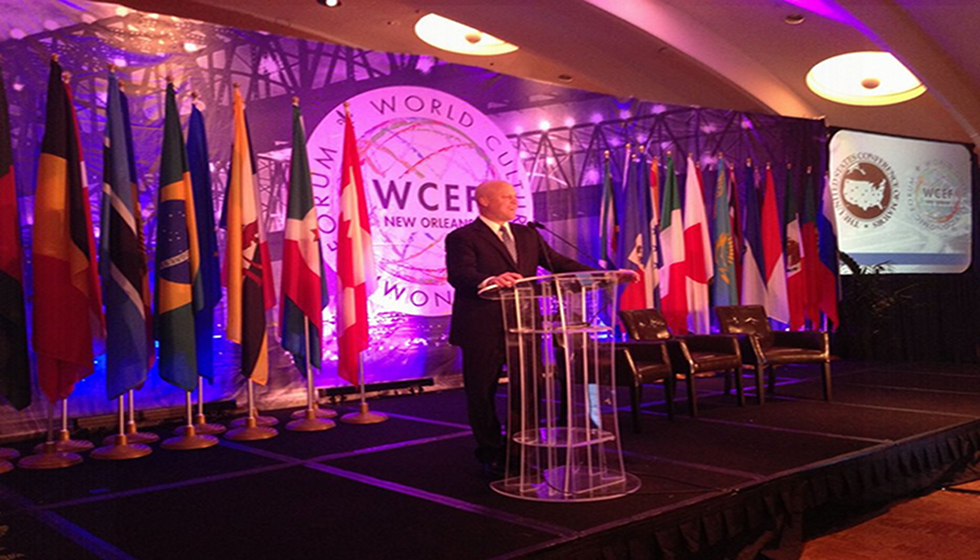 US Conference Of Mayors Call For Feds To Respect Local Marijuana Laws
A resolution that calls on the federal government to respect local marijuana laws was passed on Monday with undivided approval from the US Conference of Mayors.
It's been nearly eight months since Colorado and Washington passed legislation to legalize and regulate marijuana for adults, and thus far the Obama administration and Attorney General Eric Holder have yet to retaliate. This is despite Holder saying repeatedly that the administration's response is coming "relatively soon."
Despite promises from President Obama such as, "I'm not going to be using Justice Department resources to try to circumvent state laws on this issue," the administration has shut down more legal state medical marijuana businesses in one term than were closed in the entirety George W. Bush's presidency.
"It's time for President Obama to enact the changes he promised during the 2008 campaign," said Tom Angell, chairman of the organization that fought for the passing of the resolution, Marijuana Majority. "Local officials are enacting policies that serve to protect the health and safety of their communities better than the failed policy of prohibition has, and they deserve the respect they are asking for from the Obama administration," Angell said.
"It's time for President Obama to enact the changes he promised during the 2008 campaign." – Tom Angell
In the mean time, the mayors asked the Obama administration to reevaluate the priorities of the federal government so not to waste any more federal resources on undermining the state marijuana laws.
The Respect State Marijuana Laws Act of 2013 was introduced by Re. Dana Rohrabacher (R-Calif.) in April, and states that, "Enforcing the costly and ineffective prohibition on marijuana drains limited resources that could be better spent on programs that more effectively serve the public and keep our cities safe from serious and violent crime." The act demands that the Controlled Substances Act and all other surrounding federal laws should be amended to, "explicitly allow states to set their own marijuana policies without federal interference." In short, the act is meant to allow communities to decide whatever marijuana policies work best for their community without federal interference.
"We commend the U.S. Conference of Mayors for taking action in defense of state and local efforts to move beyond the failed policy of marijuana prohibition," said Mason Tvert, "Our nation's marijuana policy should reflect the facts about marijuana." Tvert is the director of communications for the Marijuana Policy Project (MPP).
"If our federal government is unwilling to adopt evidence-based marijuana laws, it is up to states and localities to pick up the slack," he said. "Voters around the nation are increasingly becoming fed up with laws that deny seriously ill people the right to use medical marijuana and punish adults simply for using a substance that is objectively less harmful than alcohol."