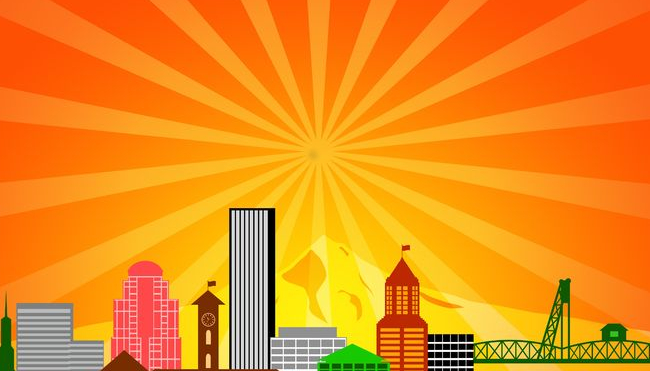 Oregon Senate Approves MMJ Dispensary Bill
The Oregon senate passed a bill Wednesday in a bipartisan 18-12 vote that will require the Oregon Health Authority to establish a registration system of medical marijuana dispensaries.
House Bill 3460, if signed by the governor, will come into effect on March 1. The bill would allow patients with one of 33 specified illnesses to buy cultivated cannabis as well as immature cannabis plants from authorized medical marijuana dispensaries.
Under present law, the state's 55,000 registered cardholders are permitted to grow their own cannabis, but there is no where to legally purchase the medicine.
Sen. Floyd Prozanski (D-Eugene) introduced the bill to the Senate, and said that the legislation has potential to address the growing concerns about drug cartels capitalizing on the state's program. Many supporters worry that patients or their caregivers are being forced to turn to the black market for their medicine whenever they are not capable of growing it themselves.
"This is a great way to impose a standard to keep that from occurring," said Prozanski.
Under the bill, each medical marijuana dispensary that wishes to register with the state's program will be required to pay a yearly $4,000 registration fee. It is estimated that approximately 225 dispensaries will be registering with the state if the bill passes (approximately 200 are already operating in Oregon today). This would yield approximately $900,000 in the next two years for the state.
The bill would also prohibit medical marijuana dispensaries from operating within 1,000 feet of each other or schools, and will confine dispensaries to operating in agricultural, industrial or commercial areas. Additionally, facilities will be required to comply with new regulations for pesticides, mold and mildew testing, which supporters believe will help to prevent contamination issues.
Oregon voters have struck down two previous ballot initiatives that would've created a regulated system of medical marijuana dispensaries. This bill will now make its way back to the Oregon House for their approval on amendments added in the Senate. The House approved an earlier version of the bill in a 31-27 vote.
A sokeswoman for Gov. John Kitzhaber said that the governor's office will be reviewing the bill once it's received its approval in the House, but did not mention where the Governor stood on the issue.