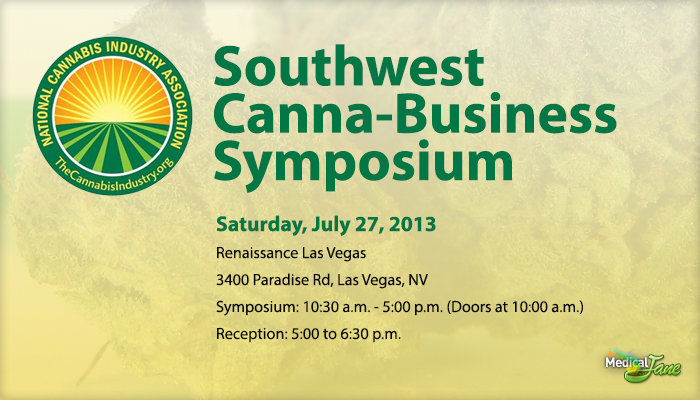 Southwest Cannabusiness Symposium Las Vegas
The National Cannabis Industry Association (NCIA) is hosting a canna-business symposium & networking reception in Las Vegas next Saturday, July 27, 2013.
The day-long event will be an educational program for professionals interested in hearing from canna-business professionals and experts from across the country. The speakers will touch on everything from business operations and regulatory models, to ancillary businesses in the industry.
Renaissance Las Vegas — 3400 Paradise Rd. Las Vegas, NV 89169
Panels of experts will also be answering questions about support & services for the emerging cannabis industry, as well as state policy & government relations. Some key speakers that will be in attendance include Steve DeAngelo of Harborside Health Center & the ArcView Group, Senator Tick Segerblomfrom the Nevada State Legislature (a sponsor of the recently successful medical marijuana dispensary bill in Nevada), and the co-founder & executive director of NCIA, Aaron Smith(full agenda).
The symposium will last from 10:30 a.m. until 5:00 p.m., and will include a lunch and an evening networking reception from 5:00 to 6:30 p.m.
NCIA member businesses may register up to two attendees online in advance for $200, and nonmembers for $350 (per-ticket). Tickets may be available at the door for $375, but tickets are limited.
A little bit about the NCIA
The National Cannabis Industry Association is the only national organization that is advocating for cannabusiness on a federal level. For more information regarding the National Cannabis Industry Association (NCIA), please visit their website.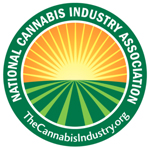 National Cannabis Industry Association (NCIA)
Founded in 2010, The National Cannabis Industry Association (NCIA) is a trade organization for the cannabis industry. It serves to provide canna-businesses with a voice in Washington, D.C.The NCIA is led by industry leaders with …