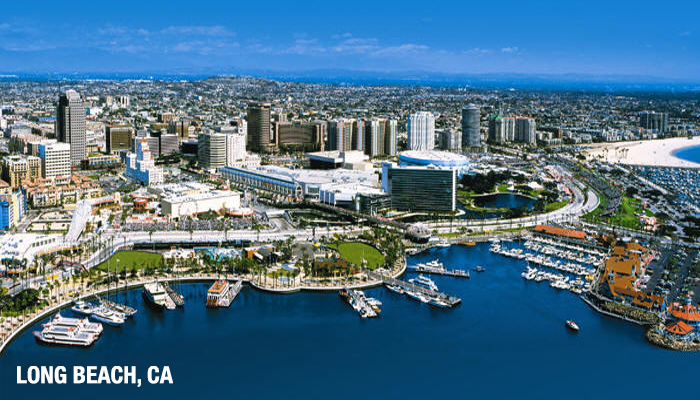 Unanimous Vote: Long Beach To Allow Medical Marijuana
Long Beach City Council Voted To Regulate Dispensaries
In a unanimous vote, members of the Long Beach City Council instructed the City Attorney to start working on a new ordinance, which would regulate the amount of collectives that are able to operate within the city's limits.
Tuesday's vote came just one day after US District Judge Audrey Collins ruled that Long Beach officials weren't required to add an initiative for medical marijuana in their upcoming ballot in April. Her decision was based on semantics; despite collecting over 43,000 signatures, the wording of the petition did not request consideration for general election.
Long Beach Will Bypass General Election, Regulate Collectives
Prior to Tuesday's City Council meeting, the members were expected to vote on whether to add an initiative to April's ballot. Instead, Long Beach decided to bypass the election process altogether and start drafting the new ordinance, which will place a cap on the number of collectives in each district and confine them to industrial areas.
"I think we have an obligation to consider what 30,000 residents believe is a worthwhile ballot issue"— Suja Lowenthal, Councilwoman
Because of Long Beach's continued legal battles regarding medical marijuana, City Attorney Charles Parkin said his office would "proceed with caution." After passing an ordinance to create a lottery-based licensing system in 2009, 32 dispensaries were selected.
Claiming it was unfair, one of the prospective dispensary owners who weren't selected in the lottery challenged the process in court. In turn, the state appeals court threw out the ordinance as a whole. Their reasoning was that they didn't want to conflict with federal law, and Long Beach placed a ban on all collectives in the city.
With Tuesday's unanimous vote to allow collectives within the city, and the recent events regarding federal cannabis policy, Long Beach patients can see the light at the end of the tunnel. They may soon enjoy safe access to medical marijuana.