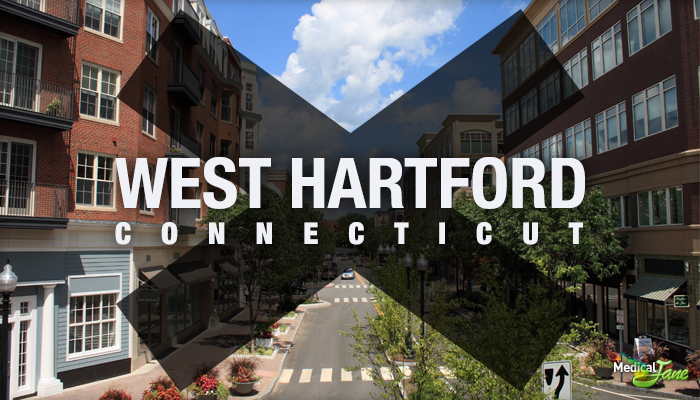 West Hartford Enacts Moratorium On Medical Marijuana
Town Council Passes Medical Marijuana Moratorium
The Town Council in West Hartford, CT unanimously voted to adopt a nine-month moratorium on medical marijuana cultivation and dispensaries Tuesday.
The moratorium is meant to allow city officials enough time to review and write zoning regulations to regulate "marijuana dispensary facilities, marijuana production facilities [or] pharmaceutical manufacturing facilities." However, it could be lifted sooner if provisions are made in less than nine months
West Hartford's decision came after a public hearing, in which State Consumer Protection Commissioner William Rubenstein and Tracey Gamer-Fanning – a terminal brain cancer patient – gave testimony against the moratorium.
"This is about patients; this is not about recreation, this is about people."– Tracey Gamer-Fanning
According to Gamer-Fanning, she was diagnosed with brain cancer in 2006, at 36, and given a three- to five-year life expectancy. Debilitating pain and seizures made her a prisoner to various drugs, and she says she began taking medical marijuana in 2008.
"Medical marijuana is doing things now and people are looking at it. They're looking at me because I shouldn't be here," she explained. "This is about patients; this is not about recreation, this is about people."
Rubenstein, the State Consumer Protection Commissioner, urged the council not to delay the opening of medical marijuana facilities in West Hartford. He explained that the state carefully designed its regulations with patients and communities in mind.
"We've already done the heavy lifting," he said. "I don't think you're going to come up with something that protects the interest of patients and the interest of the community better than what we've done."
Despite the testimony, the council members said they needed time to hear comments from the rest of the community.
"We haven't done enough listening yet," Deputy Mayor Shari Connor explained "We need to listen to not only the people that need this medicine, we need to listen to the community, the areas that these [facilities] could be."
With that said, several members claimed that they will work to develop, and pass, regulations quickly.
The council's decision makes West Hartford the latest addition to a list of Connecticut towns to place a moratorium on medical marijuana facilities recently. Towns that have adopted similar bans as of late include: Shelton, Ansonia, Monroe, Trumbull, Westport and Ridgefield.
In early 2014, Connecticut officials expect to award three licenses for marijuana producers and three to five licenses for dispensaries. They are expected to be open for business by early summer.