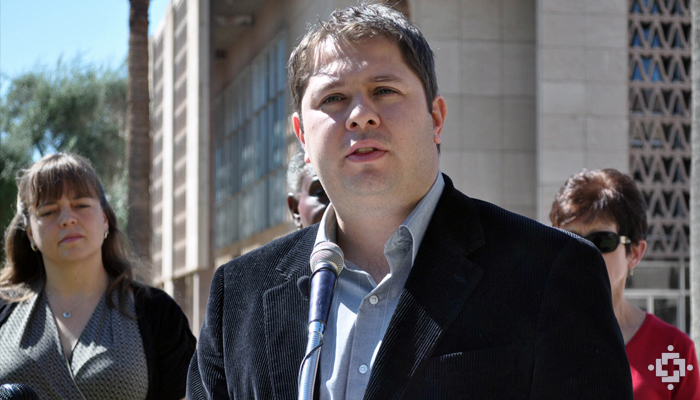 Arizona Representative Proposes Adult-Use Cannabis Legalization
Arizona Representative Supports Legal Cannabis
Representative Ruben Gallego (D-16th District), Arizona's Assistant House Minority Leader, announced plans Tuesday to introduce adult-use cannabis legislation. If passed, his bill would allow those 21 and over to possess up to an ounce of dried cannabis. The home-cultivation of up to five plants would be permitted as well.
Further, retail locations would be licensed and authorized by the state. Smoking in public would remain illegal however.
"This is for recreational use." Gallego explained. "If somebody is of a sane state of mind, they're above the age of 21 and if their employer doesn't care, whatever – they can go and in the comfort of the privacy of their home, they can smoke marijuana.. they cannot smoke marijuana outside."
Gallego Believes Regulating Cannabis Is Pragmatic
According to Gallego, legalizing and regulating the adult-use of cannabis is a pragmatic solution. For instance, he explained that his bill calls for a tax on state-legal cannabis sales.
"Law enforcement officers' resources would be better spent addressing serious crimes."– Ruben Gallego
"We can use some of the money generated from the sales to pay for public education and treatment programs for alcohol and drug abuse," Gallego explained.
The remaining revenues would be put towards a general fund.
"Regulating marijuana takes sales off the street and puts them in a controlled environment," Gallego said. "Ultimately, this will help law enforcement, especially in times when resources are limited."
An FBI Crime Report estimated that 749,824 arrests were made nationwide for cannabis in 2012. Furthermore, nearly 658,231 American citizens were put in handcuffs last year for simple possession.
"Law enforcement officers' time and resources would be better spent addressing serious crimes, so that we are all safer," Gallego explained.