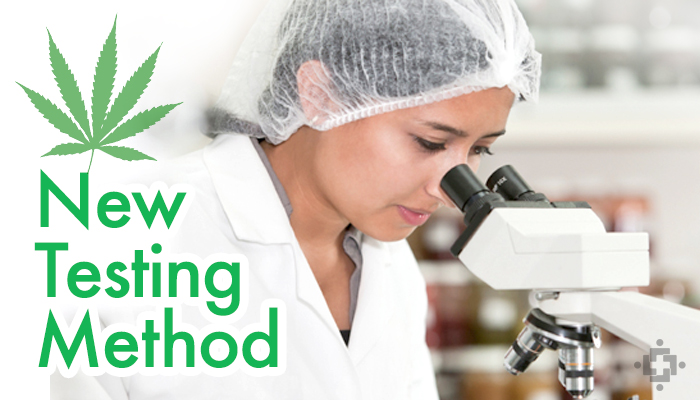 New Cannabis Testing Methodology Being Developed In Connecticut
New Haven University Is Developing A New Contaminant Test
A team of researchers at New Haven University (Connecticut) are developing a new methodology to test for any contaminants in a given batch of cannabis. They hope to make it faster and easier for lab-testing facilities across the country to identify potentially harmful substances.
"Researchers are developing a method of screening cannabis for biological contaminates."
The school previously received a $100,000 grant from the federal Office of National Drug Control Policy's High Intensity Drug Trafficking Areas program. The new project comes as an extension of the law enforcement-related marijuana DNA profiling the school has done over the past five years.
Heather Miller Coyle, a forensic botanist and associate professor at New Haven, leads the research team. She points out there are a number of microscopic particles that may contaminate a sample of cannabis – mold, mildew, insect parts, salmonella and E. coli, to name a few.
In turn, Coyle and her students are developing a method of screening cannabis. It utilizes DNA profiling and analysis to check for biological contaminates. They will then compare the DNA profiles to those of organisms kept in a database maintained by the National Institute of Health.
New Testing Method Would Use DNA To Screen Cannabis
It is no secret that cannabis testing facilities have grown immensely in the time since Steep Hill opened the first lab of its kind in Oakland, CA. With that said, these facilities rarely follow the same procedures. This can cause discrepancies between the testing locations and a great deal of uncertainty as far as patients are concerned.
"If there's no certification… it's like saying we don't check our meat for mad cow disease."– Heather Miller Coyle
Further, contaminate testing is not yet required in a number of medical marijuana states, including California. Coyle believes that testing is absolutely necessary.
"If there's no certification… it's like saying we don't check our meat for mad cow disease," she explained. "That's our goal as a private university, to develop the tools to address or mediate this issue."
Mason Tvert, Communications Director for the Marijuana Policy Project (MPP), noted that no recorded death to date has been attributed to cannabis alone. However, the health effects of marijuana tainted with mold, pesticides and other contaminants are unclear.
"Although we have not seen significant problems with tainted marijuana in the past, we should certainly be taking steps to make sure it's not a problem in the future," Tvert said.
Coyle hopes to have the project ready by next summer, according to The Daily Chronic. When ready, New Haven University may either patent the methodology and license it for a fee or open a testing lab of their own.