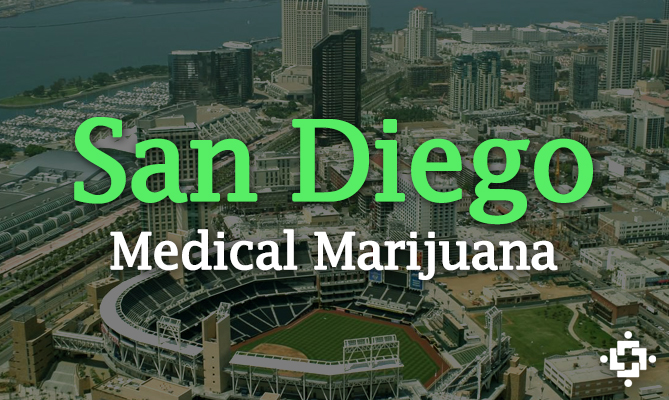 San Diego City Council Passes Zoning Restrictions For Medical Marijuana Collectives
SAN DIEGO, CA — After a highly publicized battle that has lasted over two years, the San Diego City Council voted 8-1 Tuesday to pass regulations for medical marijuana dispensaries in the city
Similar regulations were passed in 2011, but they were rescinded when a group of activists gathered enough signatures to stall the initiative. The group felt the rules were too restrictive and pushed for an improvement.
Whether they got what they wished for is up for debate, as the lack of rules led to the altogether illegality of storefront medical marijuana locations in San Diego for the past two years.
Medical Marijuana Zoning Regulations Passed In San Diego
Under the new regulations, no more than 30 collectives will be permitted in the city and county. They will prohibit the establishment of more than four collectives per district, an amendment proposed by Councilwoman Lorie Zapf.
"I think having a cap is fair for all council districts," Zapf explains. "It spreads (the impact) out."
With that said, the District represented by Mayor Todd Gloria, which includes Downtown San Diego, Hillcrest and North Park, will not allow storefront medical marijuana collectives at all.
"Collectives must be at least 100 feet away from any residential properties."
Also included in the regulations are zoning guidelines that require each storefront dispensary to be a minimum of 1000 feet away from all schools, churches, daycare facilities, parks, libraries, and other storefront collectives. Furthermore, collectives must be at least 100 feet away from any residential properties.
Finally, the rules include provisions that make it illegal for storefront medical marijuana collectives to have medical professionals on-site in order to complete patient evaluations. In doing so, the City Council hopes to prevent dispensaries from becoming "one-stop shops."
Mind you, the California Coastal Commission will have to approve the regulations for the area of San Diego near the shoreline. Fox News reports that such a vote could happen within the next three months.