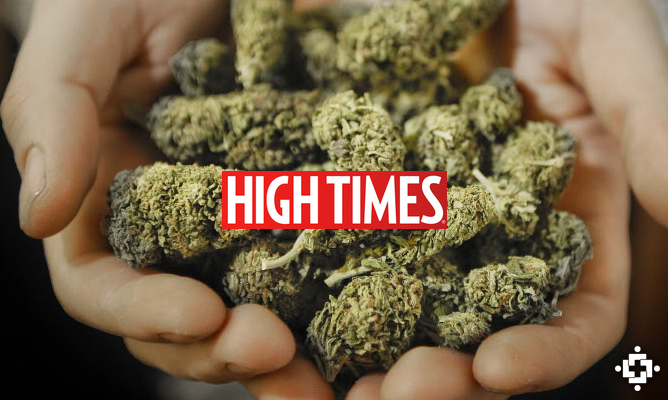 The High Times Medical Cannabis Cup Hits Santa Rosa This Weekend
The fifth HIGH TIMES Bay Area Medical Cannabis Cup is taking place this weekend in Santa Rosa, CA at the Sonoma County Fairgrounds. With over 250 competing entries and increasing attendances each year, it's safe to say the expectations are as high as ever.
The first Cannabis Cup took place in Amsterdam in 1988 and has become an annual tradition. As the marijuana movement spreads, we see more Cup locations arising every year. San Francisco is celebrating it's eighth Medical Cannabis Cup, and the event's final stop in California this year.
Bay Area Medical Cannabis Cup Highlights NorCal's Finest
The HIGH TIMES Cannabis Cup is famous for providing leading cannabis experts with an opportunity to showcase their ingenuity to the public. You can find flower, concentrates, genetics, clothing, and any other cannabis-related wares you can think of at this event.
With a section that is open to the public, anyone may purchase a ticket to attend a Cannabis Cup and meet with many different entrepreneurs in this budding industry. However, you must carry a valid CA I.D. and a CA medical marijuana recommendation to walk into the cloudy medication areas.
Different speakers host seminars and guest lectures on their areas of expertise throughout the day. If you want to know how to open your own collective, how to grow your own cannabis, or how to get in touch with a lawyer, this can be a great place to get started.
Whether you get the one or two day pass, you are in for non-stop entertainment, including: live music, performers, a one-of-a-kind crowd. Dabs and 'swag' run rampant, leaving many people wondering, "where have all the flowers gone?" It can take a little hunt to find a booth actually showcasing cannabis in the traditional bud form.
"Steep Hill Halent Labs was responsible for lab testing this year's Bay Area Medical Cannabis Cup entries."
Last year, Magnolia Wellness brought fresh coconuts and kept the dabs flowing right by the ferris wheel, where we could all float along the top of the city basking in delight.
They hope to step things up this year with live DJs, painting, $1 infused doughnuts, and an abundance of free dabs.
Steep Hill Halent Labs was responsible for lab testing this year's Bay Area Medical Cannabis Cup entries. The winners (chosen by private judges) will be announced at the close of the second day.
The special musical guest appearance for this year's event in Santa Rosa will be moe. – a five-member guitar and drum ensemble with a national and international reputation. Rolling Stone described them as a "legendary jam band" in 2007.
Valerie and Mike Corral To Receive Lifetime Achievement Awards
The Lifetime Achievement Award is the highest honor that HIGH TIMES bestows. This year, they recognize Valerie and Mike Corral – the founders of Wo/Men's Alliance for Medical Marijuana (WAMM), the premier medical marijuana collective in the nation.
WAMM opened its doors in 1993, serving the chronically ill with safely grown organic cannabis in various different forms. According to Federal Judge Jeremy Fogel, "WAMM is the Gold Standard of the medical marijuana movement."
Despite being raided in 2002, WAMM stood strong in their convictions, sued the federal government and won before replanting their luscious garden. Their continued service to the community is a haven for so many ill people in the Santa Cruz area and their long-term activism is greatly responsible for the progress we all enjoy today.
With only one day to go before the event, the time to purchase tickets is running out quickly. If you can afford it, the judges pass ($250) would be the ultimate way to experience the Cup. But even if you can only go for one day ($50 on Saturday/$40 on Sunday/$100 for the VIP two day pass), it's still bound to be a good time.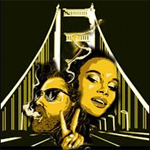 2014 Bay Area Medical Cannabis Cup
Founded by HIGH TIMES in 2010, the Medical Cannabis Cup is held in various cities across the United States each year. It was created as an attempt to capture the vibe from Cannabis Cups held …