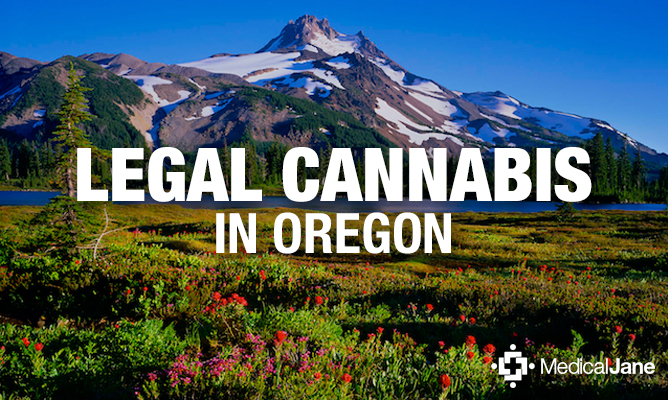 Oregon To Vote On Cannabis Legalization In November
SALEM, OR — New Approach Oregon, a cannabis policy lobby, introduced a new initiative designated to legalize, tax, and regulate cannabis and industrial hemp in Oregon. The initiative collected roughly 88,500 signatures in order to be added to the November 2014 ballot.
Legal Cannabis Initiative Qualifies For Oregon Ballot
The Control, Regulation, and Taxation of Marijuana and Industrial Hemp Act, if passed, will allow adults 21 an over to posses and purchase cannabis within the state of Oregon. Cultivation will be permitted in some instances as well.
Tax revenue generated will be split into three different categories: 25% goes to drug treatment/prevention and mental health programs, 35% goes to state and local police, and the remaining 40% is designated to school funding. The initiative will allow workplaces to retain their current policies, and gives landlords the power to forbid marijuana use on their property.
The Oregon Liquor Control Commission (OLCC) is tasked with creating and enforcing rules that will regulate the industry. They will be issuing licenses for cannabusinesses, in addition to conducting audits and inspections on cultivation and distribution. The OLCC has also been charged with tightly manage cannabis advertising, with special attention to areas frequented by youth.
Taxes, Cultivation, and Possesion
Part of what sets New Approach Oregon's initiative from the legalization strategie implemented elsewhere is the way in which cannabis will be taxed. Oregon's measure will impose taxes based on weight.
"The legal Oregon market would allow cultivation for four plants per household and ability to posses up to eight ounces of useable marijuana."
Washington and Colorado, on the other hand, each base their taxes on a percentage of both wholesale and retail prices. For example, taxes vary at about $5 for immature plants, usually sold to homegrowers, $10 an ounce for leaves, and $35 an ounce for flowers.
Other notable differences include cultivation and possession, where the legal Oregon market would allow cultivation for four plants per household and ability to posses up to eight ounces of useable marijuana. In contrast, Colorado allows cultivation for 6 plants per person, but only enables possession of one ounce of usable marijuana. The case is slightly different in Washington, where one ounce of marijuana is authorized to posses, however, there is no cultivation permitted.
Impaired Driving
The New Approach Oregon initiative disallows changing Oregon's present laws for driving under the influence of intoxicants. However, Washington's current law, I-502, is frequently used as a guide by which to gauge intoxicated driving.
I-502 prohibits any one to drive with five or higher nanograms of THC per milliliter of blood. By this standard, many regular cannabis consumers are considered impaired when they technically are not. In turn, it has been argued that a similar field sobriety test to those used to determine whether people are driving drunk should be developed to more accurately determine cannabis intoxication.
With that said, much more research is to be conducted on the correlation between impairment and the amount of tetrahydrocannabinol (THC) in one's blood.
Despite Failed Attempts, Polls Lean Towards Legalization
Oregon came close to legalizing cannabis for adult-use back in 2012, at the same time as Colorado and Washington, but fell just short with 53% of voters in opposition. However, according to a poll released in June, 51% of Oregonians support such a move.
"Analysts predict $38.5 million will be generated in taxes during the first year alone."
In a study released by ECONorthwest, analysts predict $38.5 million will be generated in taxes during the first year alone.
The report goes on to say the majority of legal cannbis will be purchased at retail outlets, yet more than 3% of marijuana consumed is predicted to be grown from home.
With two states already having legalized cannabis for adult-use, and 23 states with medical marijuana programs in place, there is unequivocal evidence that public opinion on cannabis has shifted. This year has undeniably been the most progressive year for cannabis reform yet, and Oregon could join Alaska as the next two states with legal cannabis before the year's end.