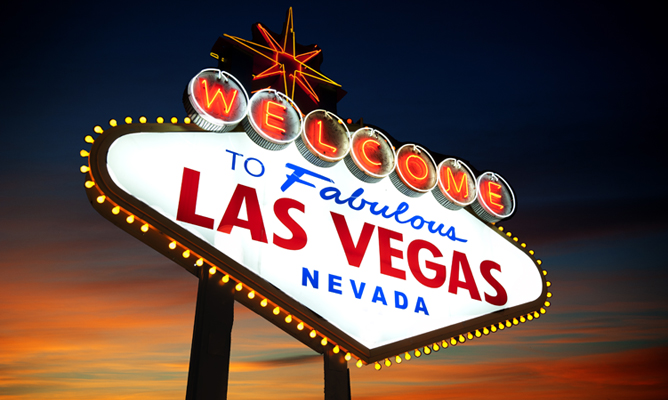 Nevada Activists Push for 2016 Legalization
The Coalition to Regulate Marijuana Like Alcohol in Nevada is preparing to submit more than enough signatures to get a marijuana legalization initiative on the 2016 ballot. The organization says they will be submitting 170,000 signatures to the Clark County Clerk's office Wednesday. They were required to collect 102,000 signatures in order to have the initiative considered for the 2016 ballot. The Clerk's office will then verify the signatures which must include a minimum number of signatures from each of the four congressional districts in the state.
State Could Legalize Before 2016
There is an opportunity for the state legislature to approve the initiative before it reaches voters in 2016. The legislature will have 60 days in the 2015 legislative session to approve the measure, which requires two thirds of the the vote to be approved. If passed the measure will then need the approval and signature from Nevada's Republican Gov. Brian Sandoval.
If the legislature votes down the measure it will be added to the 2016 ballot and voters will have the opportunity to decide whether or not to legalize recreational marijuana in the state. Nevada would join Oregon, Alaska, Colorado, and Washington as states that allow for the recreational use of marijuana. Only adults 21 years of age and older would be allowed to legally purchase marijuana from state regulated stores.
The Marijuana Policy Project (MPP) backs the proposed initiative. The organization says this initiative is modeled after Colorado's legalization bill that passed in 2012. The organization also helped to create the successful legalization initiative for Alaska.
Medical Cannabis Program Expands
Currently Nevada residents have access to medical cannabis through the state's medical program. Last week Nevada announced the preliminary approval of 371 medical marijuana licenses which would expand the state's medical cannabis program. There were several types of permits issued: cultivation, processing, lab-testing or dispensary. Though many applications for dispensary licenses were denied, scores of permits allowing for testing, cultivation and processing were approved. One California company, MedMen, who chose to make their information public was awarded six permits to cultivate and one processing facility permit. The permits are now pending approval by local government.
Brita Forbes
Brita has been a part of California's legal medical cannabis industry for nearly 10 years. She has experience working in and managing collectives which gives her a unique patient/caregiver perspective. Brita also managed social media …