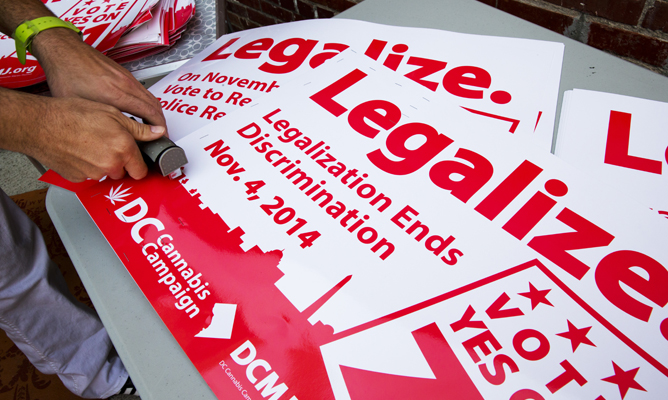 U.N. Says State Laws at Odds With International Policy
As legalization grows state by state in the U.S. international policy makers are taking notice. Yury Fedotov, executive director of the United Nations Office on Drugs and Crime (UNODC) told reporters, "I don't see how (the new laws) can be compatible with existing conventions." When asked what plan of action should be taken, he told reporters he would discuss the matter with the U.S. State Department and other U.N. agencies next week.
The UNODC issues their World Drug Report each year. The report provides a global overview and analysis of illicit drugs, which includes cannabis.
Although, Oregon, Alaska and Washington D.C. joined Colorado and Washington by legalizing the recreational use of marijuana in last week's elections, only one country has legalized marijuana. Uruguay approved the sale and regulation of marijuana in 2013. This action is in direct conflict with the 1961 Single Convention on Narcotic Drugs according to the International Narcotics Control Board (INCB).
The international treaty also lays out that states may only allow for the medicinal and scientific use of cannabis due to the perceived risk of dependence. Clearly the aforementioned locales allowing for recreational marijuana are also at odds with this treaty.
Brita Forbes
Brita has been a part of California's legal medical cannabis industry for nearly 10 years. She has experience working in and managing collectives which gives her a unique patient/caregiver perspective. Brita also managed social media …