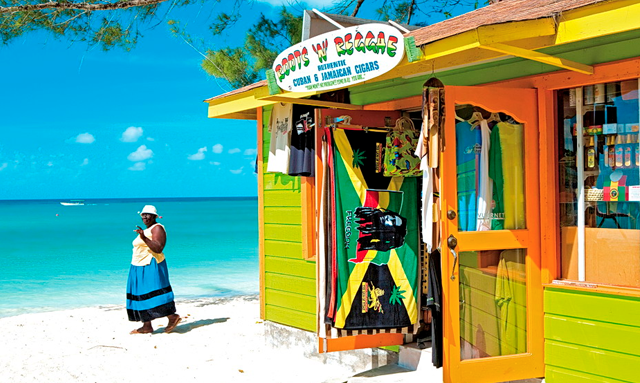 Bill for Cannabis Decriminalization Approved by Jamaica's Cabinet
KINGSTON, JAMAICA – Possessing small amounts of cannabis in Jamaica may soon be decriminalized after Jamaica's Cabinet approved a new bill on Wednesday, which would also introduce the emergence of a medicinal cannabis industry on the Caribbean island.
Historic Cannabis Legislative Bill Approved By Cabinet
Under the new legislation approved by Jamaica's Cabinet, the guidelines would establish the possession of two ounces or less of cannabis as a minor offense instead of a criminal offense. In addition, the cultivation of five or less plants would also be permitted on any properties.
As most individuals may know, Jamaica's new legislation, if passed, would be a huge victory for the Rastafarian religious group, as their consumption of cannabis for religious purposes would be deemed as legal on the island for the first time.
"We need to position ourselves to take advantage of the significant economic opportunities offered by this emerging industry." – Mark Golding
Justice Minister Mark Golding assured that the bill would establish a "cannabis licensing authority" in which they would deal with the numerous regulations necessary to cultivate, distribute, and sell cannabis for scientific, medical, and therapeutic purposes. This, in turn, would also open up the opportunities of an immersive medicinal cannabis industry. "We need to position ourselves to take advantage of the significant economic opportunities offered by this emerging industry," stated Golding.
The new cannabis licensing authority intends to use portions of the revenue generated from the new bill to support an educational campaign for the public to dissuade the use of cannabis amongst adolescents. They are also aiming to inform the masses about potential public health consequences.
Jamaican Community, Legislators All Seem To Be Onboard
In the Jamaican Observer, legislator Raymond Pryce explained, "The 'Human Rights' issues are addressed, the research and medicinal opportunities are addressed, the enterprise potential has also been appropriately addressed in the bill."
As debate over Jamaica moving towards cannabis reform has continued for decades, the Jamaican government seems to be closer than ever before in making it happen. After Jamaica's Cabinet gave the approval for the decriminalization bill on Wednesday, Golding predicted that the legislation would be introduced to the Senate by the end of the week.
"The development is long overdue," stated Seiveright.
Delano Seiveright, who is the task force director of Jamaica's Cannabis Commercial and Medicinal Research Taskforce, expected the bill to be passed soon in parliament.
Although the development may be long overdue, cannabis legislation in Jamaica looks to be closer than ever before, and will have a profound impact on the country and possibly surrounding countries.
Back in October, when cannabis legislation was a topic of discussion for Jamaica, Drug Policy Alliance's Ethan Nadelmann emphasized, "[It's] both noteworthy in that Jamaica is reforming policies on possession, religious use and medical use at more or less the same time, and politically important in providing leadership in the Caribbean."