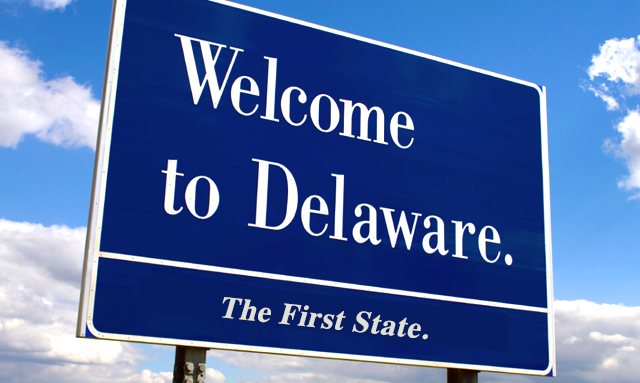 Cannabis Decriminalization Bill (HB 39) Introduced To Delaware Lawmakers
DOVER, DE – A cannabis decriminalization bill known as House Bill 39 was introduced in the state of Delaware on January 29, 2015, and is designed to replace criminal penalties with civil violations for cannabis possession.
Cannabis Decriminalization Bill Introduced In Delaware
Sponsors of the bill include State Representative Helene Keeley (D), Senators Margaret Rose Henry and Bryan Townsend, and 10 of their colleagues.
Under HB 39, possessing up to one ounce of cannabis will result in a civil fine of $100. If not paid within 90 days, the fine will double. Currently under Delaware's cannabis policies, those caught with one ounce or less of cannabis are charged with an unclassified misdemeanor that may result in three months of jail time, and a criminal fine of up to $575.
"There are a lot of people out there who, instead of going home and having a martini, or going home and having a glass of wine, they want to go home and take a couple hits [of cannabis]." – Rep. Helene Keeley
In addition, if HB 39 is passed, consuming cannabis in public will be an unclassified misdemeanor charge, which may result in up to five days in jail and a $200 fine. According to the bill, "this penalty is in line with the penalty for possession or consumption of an open container of alcohol in most municipalities in the state."
If successfully enacted into law, HB 39 will help divert Delaware law enforcement's focus onto more serious crimes rather than incriminating individuals who possess a substance arguably safer than other drugs such as alcohol.
A Generational Shift Leads The Decriminalization Effort
A majority of Delaware residents seem to be in support of removing criminal penalties and replacing the policy with simple cannabis possession. Back in March of 2014, Delaware voters voiced their support for decriminalization in their state, with a poll that indicated more than two-thirds (68%) supported removing criminal penalties for simple cannabis possession and instead making it a civil offense. A few months later the House Public Safety & Homeland Security Committee voted on a decriminalization measure (HS 1) that was identical to HB 39, and was approved with a 6-1 vote.
However, time had expired on the legislative session before the full House could vote on the 2014 decriminalization measure. HB 39 has been assigned to the same House Committee this year, which is planned to have the same outcome as HS 1 had last year, except advocates and the bill's sponsors are hoping the bill reaches the full House before the end of the legislative session this time around.
"There's definitely a generational shift going on here," Rep. Keeley told Delaware Online. "There are a lot of people out there who, instead of going home and having a martini, or going home and having a glass of wine, they want to go home and take a couple hits [of cannabis]. For them that is just as relaxing as having a glass of wine."
If lawmakers successfully pass HB 39, Delaware's Governor Jack Markell has voiced his support for the decriminalization of cannabis. If signed into law, Delaware will join 19 states and the District of Columbia who have enacted similar decriminalization measures.
"The governor hasn't reviewed Rep. Keeley's proposed legislation, but as we have said in the past, he is open to continuing conversations about decriminalizing possession of small amounts of marijuana for personal use," stated Jonathon Dworkin, a spokesman for Governor Markell.
UPDATE: House Bill 39 was signed by the Governor on 6/18/2015 together with House Amendment 3