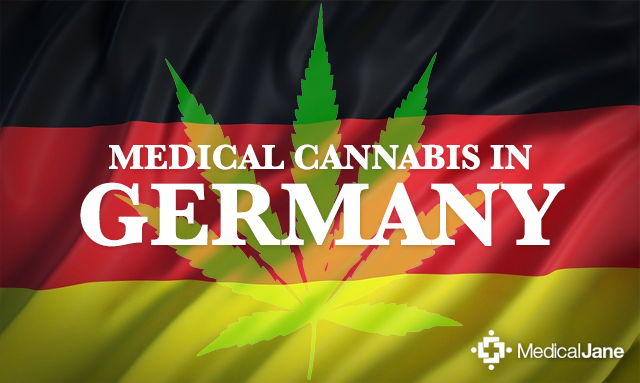 Germany to Completely Legalize Medical Marijuana by 2017
Germany is working towards legalizing marijuana for medical purposes by the spring of next year. Under a draft proposal introduced this week by German Health Minister Hermann Gröhe, seriously ill patients will qualify for medical marijuana if they have no other treatment options or existing treatments are ineffective.
Under the proposal, which was given preliminary approval by the German government Wednesday, dried cannabis flowers and extracts will be available at pharmacies, and the cost will be covered by the patient's public health insurance.
"Our goal is that seriously ill patients are treated in the best possible way." – Minister Hermann Gröhe
Germany already allows patients suffering from cancer, AIDS, Parkinson's disease or multiple sclerosis access to medical marijuana with special approval from the government, but all expenses must be paid by the patient. Approximately 650 Germans have received the necessary permissions, according to the Health Ministry.
"Our goal is that seriously ill patients are treated in the best possible way," Minister Gröhe said in a press release issued Wednesday.
The proposed law will allow the domestic cultivation of cannabis by the Federal Institute for Drugs and Medical Devices, who will supply medical marijuana to pharmacies. Until domestic crops are available, Germany plans on importing marijuana, likely from the Netherlands. Additionally, the new law would allow research studies on the effects of medical marijuana to be conducted on actual sick patients, which is supported by the country's federal drug commissioner.
"The limited use of cannabis as medicine is reasonable, but it also needs to be researched further," said drug commissioner Marlene Mortler, who emphasized that the proposal was intended for medical, not recreational, marijuana use.
Gröhe's proposal still needs the approval of Bundestag, the lower house of parliament, before it becomes law. That approval, however, is expected to be a mere formality he says, and he expects the program to be implemented by next spring.
"Without wishing to pre-judge the work of the Bundestag, it is likely that the law will come into force in the spring of 2017," Groehe said.