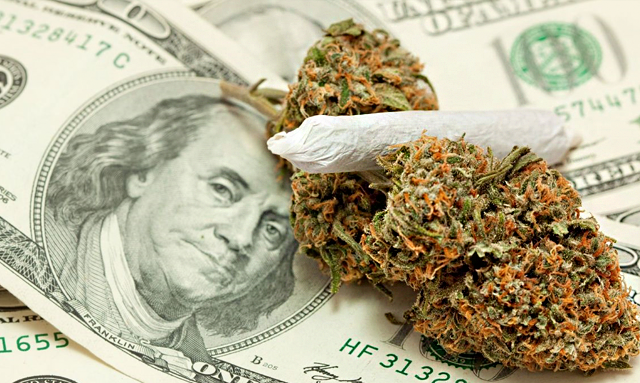 California Could Soon See A Huge Tax Increase on Medical Marijuana
More taxes may be soon be imposed on medical marijuana in California under two separate proposals that were approved by lawmakers last week, one in the Senate and one in the Assembly. Both bills will now be considered by members of the opposite chamber.
Senate Bill 987 Imposes an Additional 15% Sales Tax
Last week, lawmakers in the California Senate voted overwhelmingly to approve imposing a 15% sales tax on medical marijuana, passing the measure by a 27-10 vote on June 1. The bill, Senate Bill 987, now heads to the Assembly for consideration.
In order to pass the Senate, lawmakers used creative wording to circumvent the state constitution, which requires all tax bills to pass with a two-thirds majority vote. Prior to the floor vote in the Senate, the bill was amended to replace the word "tax" with "user fee."
Known as the "Marijuana User Fee Act," the bill was introduced by State Senator Mike McGuire (D-Healdsburg). If passed by the Assembly and signed into law, the 15% tax (or "user fee" as it is called in the bill) will be included in the retail sales price of all products sold at dispensaries.
The new tax will be in addition to the ordinary state sales tax and any local tax patients already pay at dispensaries to obtain their medicine. Depending upon a patient's location, current sales taxes range from 7.5% and 10% of the total sale price, with some cities and counties also imposing an additional 15% sales tax.
Patient advocacy groups have been critical of the proposed tax, saying it will place yet another unnecessary and unfair financial burden on medical marijuana patients, who's medicine is rarely — if ever — covered under or reimbursed by their health insurance.
"Imposing additional tax will be bad for public safety," says Don Duncan of Americans for Safe Access (ASA), a national patient advocacy group. "Inflating the cost of legal medical cannabis will force some patients to buy less expensive cannabis from the unregulated illicit market – where there are no safety standards or oversight. That is the opposite of what regulations are supposed to accomplish."
"Ever since the bill was introduced back in February, the purpose of the bill was clear — it meant to tax sick people who rely on medical marijuana," said Chris Lindsey of the Marijuana Policy Project (MPP) in an email. "Measures like this are particularly harmful for patients who often have limited incomes and who face serious illnesses. And no insurance company currently covers the cost of medical marijuana."
Assembly Bill 2243 Imposes a $9.75/oz Cultivation Tax
In addition to Senate Bill 987, lawmakers in the Assembly passed separate legislation, Assembly Bill 2243. A bill designed to impose a new $9.75 per ounce tax on the cultivation of all medical marijuana. At current wholesale prices of approximately $1,500 per pound, this equates to a 10% tax on the overall value of marijuana, according to the National Organization for the Reform of Marijuana Laws (NORML). If imposed, this tax will likely be passed on directly to medical marijuana patients by incorporation into wholesale pricing.
The Assembly passed the bill by a vote of 60-12 on June 2.
Take Action & Oppose This Harmful Measure
California residents who wish to contact their elected representatives in the General Assembly, asking them to oppose taxing medical marijuana, can do so quickly and easily via contact forms set up by ASA, MPP or NORML.