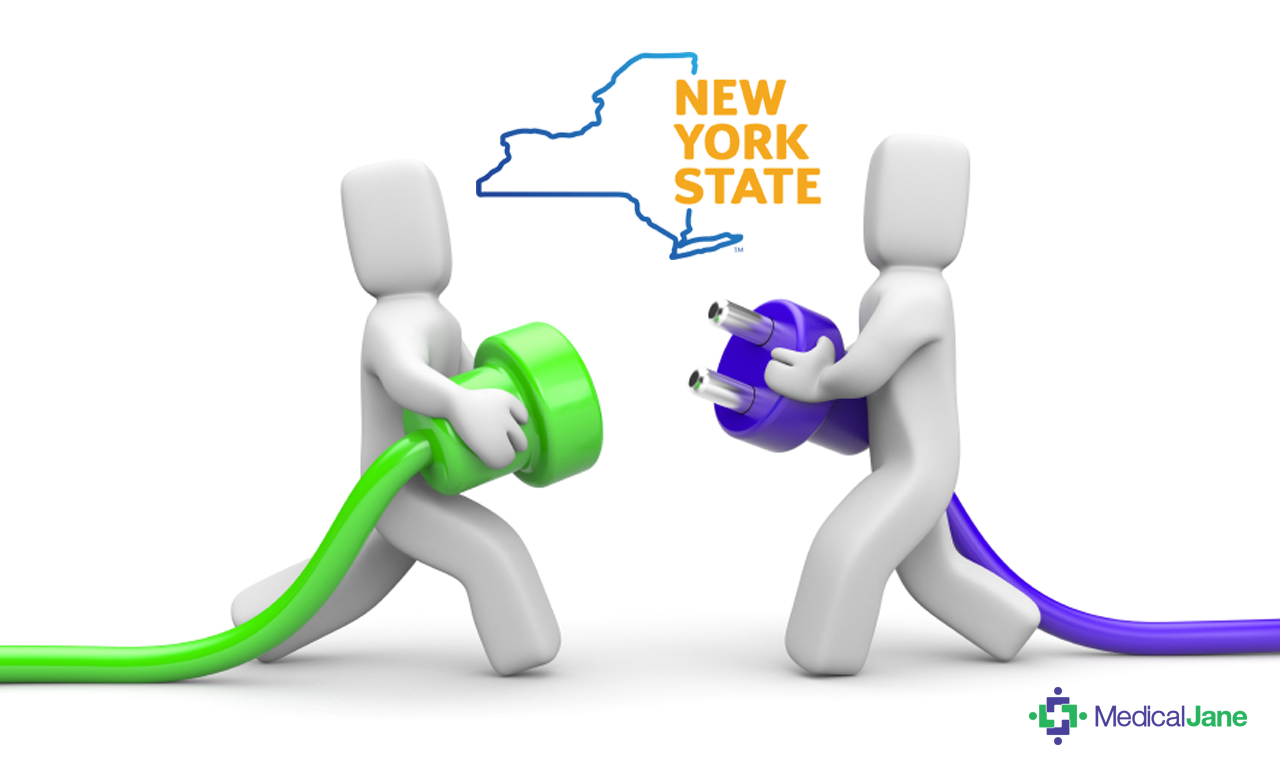 New York's Medical Marijuana Program: The Patient-Doctor Disconnect
Introduced in July 2014, New York's medical marijuana program has been a work in progress from the get-go. The state recently announced an expansion to its program that is beginning to open the door to improved patient access. These changes included adding chronic pain and PTSD to its list of qualifying medical conditions. Chronic pain, on its own, is already responsible for more than 7,500 new patients joining New York's MMJ program.
This is a step forward for the state that was once criticized for its strict rules. Similarly so, New York recently took steps to end some of the issues plaguing patients and medical professionals alike. Unfortunately, many problems still remain, including woes that can only be addressed by certain segments of the pipeline. This means politicians, medical professionals, and even patients are needed to help bridge the gaps in the state's medical cannabis program.
The struggle to connect with patients brought scrutiny from public officials, including state Sen. Diane Savino (D-S.I.), who sponsored the 2014 law that legalized medical marijuana in New York. According to Savino, "doctors are one of the biggest problems we have with the implementation of this program," referencing the state's severe lack of MMJ-registered doctors.
If a medical professional is interested in recommending medical cannabis, they face risks that force many to decline participating. This includes the ever-present fear of the federal government trumping state's rights. Additionally, many medical professionals feel left "completely in the dark" over the subject because medical schools currently ignore the endocannabinoid system (ECS) as an educational topic. Instead, the task falls on medical professionals and patients to self-educate themselves or risk remaining in limbo.
Problems Abound for Medical Professionals and Patients
State medical professionals face a challenging road due to federal government regulations and scare-tactics. The lingering social stigma, mixed with the pressures from the government over the years, have turned many doctors away from taking the idea of medical cannabis seriously until recently. Under previous President Barack Obama, an evolving stance on medical cannabis was underway with the cannabis marketplace deferring to the Cole Memo.
Still, this did not convince many healthcare professionals to explore the medicinal benefits of the cannabis plant. In 2015, a phone survey of 500 New York doctors conducted by an organization known as Marijuana Doctors had just one physician willing to issue medical marijuana recommendations to their patients. Now, under President Donald Trump and Attorney General Jeff Sessions, many people are worried that the potential for further enforcement of federal marijuana laws could be back in play.
Since the survey conducted in 2015, results have changed slightly. New York recently released its list of doctors participating across the state. Previously, participating practitioners could choose to be on the list or not. The recent updates to the program will now publicly list all newly enrolled physicians unless they opt out during registration. They will join the previously registered practitioners who consented to the public listing.
This should help patients discover practitioners in their area for an MMJ recommendation. However, some areas of the state remain underserved, as only 631 registered professionals are currently listed on the website as of December 11, 2017. Meanwhile, data from June 22, 2017, revealed a total of 1,066 medical professionals registered across the state, a number expected to increase dramatically in the months to come.
Dr. Hartridge, a doctor of Osteopathic Medicine who is licensed as a General Practitioner in New York, notes the growing number of medical professionals in her state that are now recommending cannabis concentrates to their patients, crediting the growing number of registered physicians for helping bridge the disconnection with patients. In regards to a lack of participation from fellow medical professionals, she believes there are two areas that prompt medical professionals to study a medicine like cannabis further, saying "Doctors study information they are tested on as well as information they are interested in."
Generating interest amongst medical professionals can be difficult for various reasons. The aforementioned legal hurdles and New York's registration process were often cited in the program's early years. Legal worries aren't exclusive to New York by any means. Professionals cite confusion over sometimes contradictory state laws. These contradictions leave physicians unsure of what they can legally do for a patient. Coupled with the struggle to keep pace with accurate information, medical professionals are left with significant reasons to opt out of registering.
Patience by all is emphasized at this time. As more data and evidence becomes available, additional changes could be made to correct the problems facing the medicinal marijuana program. "There are a lot of moving pieces, and moving forward on a strong foundation of evidence will serve our patients' needs best," explains Dr. Hartridge.
Recent Updates to MMJ Program Aim to Improve Patient Access
Since 2016, New York has expanded its coverage to welcome more patients into its medical marijuana program. Chronic pain and PTSD broaden the net of users, while incremental steps toward acquiring physicians and other professionals remain underway. "As we have said from the very beginning, we will continue to grow this program responsibly and help ease the suffering of those who may benefit from this treatment option," Health Commissioner Dr. Howard Zucker said in a Spring 2017 statement.
Dr. Zucker also noted "another important step in the program's growth" with the streamlining of its practitioner registration process. He added, "Practitioners are key to the success of New York's Medical Marijuana Program, and making registration easier and increasing their options for learning about medical marijuana will enable them to better evaluate whether it is an appropriate treatment option for some of their patients."
Dr. Hartridge supported the move to accept more conditions as well, stating "Every positive effort is a step in the right direction," adding that an "open and honest dialogue about all available treatment modalities and the benefits of the various forms of delivery, ratios and frequency of use" is the next step to fixing the patient-doctor disconnect. Furthermore, networking with an emphasis on education and social events for practitioners could increase interest and allow for data and conclusions to be shared amongst medical professionals.
"As we have said from the very beginning, we will continue to grow this program responsibly and help ease the suffering of those who may benefit from this treatment option." – Health Commissioner Dr. Zucker
Support for the program's expansion has also come from surprising places, including state Senator Savino, who has often not agreed with New York's handling of the program. She described the recent move by the Health Department to publish a list of doctors, physicians assistants and nurse practitioners that are registered with New York's medical marijuana program as "fantastic." The list of practitioners is now available at the Health Department's website.
To promote education at a physician level, the state added a second, four-hour online course. This change allows for practitioners to continue their education in recommending medical marijuana without the previous wait for enrollment. Only one course is required to complete the process. The increased offerings are aimed to help expedite the rapid increase in patient enrollment, while expanding professional coverage across the state.
One thing is for certain: New York's program will continue to evolve. Its initial years revealed underserved patients, under-certified practitioners, and a list of other woes. Unfortunately for patients, this is far from uncommon when a medical marijuana program is first introduced in a state. And yet, the state will need updated data throughout the coming months and years to fix the patient-doctor disconnect and ultimately improve patient access to quality medical cannabis products and services.