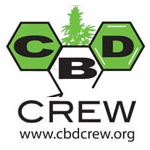 About this Organization
The CBD Crew is a joint venture between Mr. Nice Seedbank and Resin Seeds aimed to produce 100% CBD-rich seeds for medical marijuana patients. Unlike many CBD-rich strains, CBD Crew is dedicated to developing strains that will have high levels of cannabidiol (CBD) with each phenotype.
Further, every one of their strains must have a minimum CBD:THC ratio of 1:1 (most are closer to 2:1). This is ideal for sick children and other medical marijuana patients who do not desire the psychoactive effects of tetrahydrocannabinol (THC).
Associates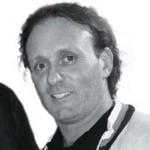 Shantibaba
Co-Founder
Shantibaba is perhaps best known for his involvement with the Green House Seed Company and helping them on their rise to fame when he co-owned the establishment in the 1990's. Shantibaba has long been a proponent of cannabis reform and has worked to change the perceptions of the plant. His latest project, the CBD Crew, is a collaborative project with Jaime from Resin Seeds. Their mission is to develop a variety of stable CBD-rich genetics to help benefit patients with ailments where high levels of CBD can help.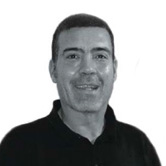 Jaime
Co-Founder
Jaime launched Resin Seeds, a Spanish seedbank in 2008. He opened one of Barcelona's first grow shops 10 years earlier and quickly became a staple of the city's grow scene. Jaime's interaction with some of the industry's best known breeders, and witnessing the medical benefits of cannabis firsthand, inspired him to launch his own seedbank. In turn, he works to develop strains that will help alleviate various ailments and symptoms. Cannatonic is one strain for which Jaime has enjoyed a rise to fame. It is highly sought after for its ability to produce plants high in cannabidiol (CBD).
Similar Companies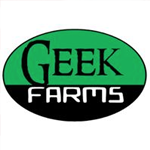 Geek Farms
Geek Farms is an OMMP grower specializing in top quality, natural, organic soil grown medical cannabis.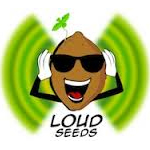 Loud Seeds
Barcelona, Spain
Loud Seeds was founded by a close knit group of breeders from Northern California. They are led by James Loud and Mike Seeds. After 20 years of growing, they turned their attention to working with the best genetics in the world. Loud Seeds burst on to the scene with their 2012 Cannabis Cup Hybrid winner, Loud Scout. Loud Seeds officially became a European company in early 2013. They are working to provide California-style genetics on a world scale.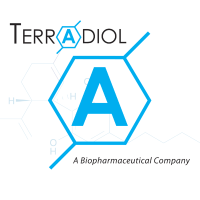 Terradiol
Syracuse, New York
Terradiol is a highly diverse medical cannabis company headquartered in Syracuse, New York. Terradiol's ownership has over 90 years of executive level management experience in various fields, including law enforcement, military contracting, chemical processing, engineering, and pharmaceutical manufacturing. Terradiol's motivation and moral character can be seen in its previous successes within both the public and private sectors. Terradiol is focused on creating real social impact through collaboration with states where medical cannabis has been legalized. Terradiol carefully evaluates each state that begins a medical cannabis program to ensure their legislation match's the company's corporate vision.