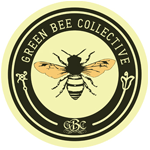 About this Organization
Green Bee Collective was founded in 2013 on the sole basis of a need for a safe and affordable medical cannabis distributor right after the Ventura City Council carelessly voted on banning store-front dispensaries in the visionary city of Ventura. This negligent action led to many Ventura locals having to dangerously obtain untested, unlabeled, and inconsistent medicine from an illegal market or go through costly, time consuming measures just to obtain safe and affordable medicine. Green Bee Collective immediately stepped in to solve this problem and fulfill the needs of these patients by establishing itself as a not-for-profit association who specializes in the non-store distribution of cannabis products by ground transportation.
To accompany the newly founded company, we developed a mission statement that goes beyond simply delivering cannabis products. It includes a commitment to safety, honesty, and integrity which continues to this day. After several months of careful planning Green Bee Collective was launched. Patients immediately took notice of our low minimums, short wait times, and affordable medicine. Since then the company has grown to encompass several employees and hundreds of loyal members in all of Ventura County. Green Bee Collective continues to lead the way in redefining cannabis distribution, and is now among the most trusted and recognized cannabis companies in the great state of California.
Similar Companies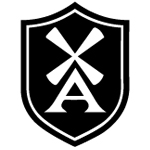 The Amsterdam Exchange
Seattle, Washington
Based in Seattle, The Amsterdam Exchange Farmers Market is dedicated to the safe, honest and beneficial exchange of Medical Cannabis and Medical Cannabis products. The company was founded in 2014. The Amsterdam Exchange combines the qualities of a cannabis farmers market, dispensary, commercial kitchen, and a late-night dab bar rolled into one.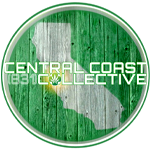 Central Coast Collective
"We provide, to those that abide." Professional and discreet deliveries of the highest quality Medicinals to verified patients on the Central Coast. Central Coast Collective offers a variety of top-shelf Cannabis flowers, extracts & edibles at more than reasonable rates. Born and raised here on the Central Coast, our group here at CCC is family based and dedicated to improving our communities, in promoting a positive image for the use and access of Medicinal Cannabis. Operating as a fully vetted nonprofit, our mission is to provide safe & healthy access for patients who otherwise could not produce their own cannabis …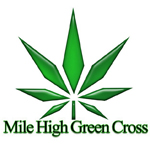 Mile High Green Cross
Denver, Colorado
Based in the Denver area, Mile High Green Cross is a dispensary that strives to offer a wide variety of connoisseur quality medical cannabis. They have won awards for their Banana Kush and Sour Grape strains.