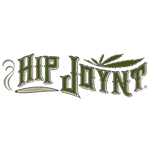 About this Organization
At Hip Joynt Unlimited we pride ourselves on bringing our clients the best possible naturally grown flower and concentrates. From our Organics to Non-Organics, Indoor or Outdoor, we are constantly striving for the best. From our Mendocino and El Dorado farms in which we grow and produce our own out door products, and the many client/partner/growers from Lake Tahoe to San Diego who help bring a wide variety of indoor flower and concentrated products. All of us at Hip Joynt are involved with the process of bringing high quality medicinal marijuana products to our clients. We work with CW Analytics of Oakland California to make sure our non-stop dedication keeps each patient assured in their choice of medicine. Its a company wide effort to make sure that your choice is Hip Joynt Unlimited.
Hip Joynt Unlimited is a charitable, non-profit, mutual benefit corporation, delivering and providing safe and legal access to high-quality, medical-grade cannabis and related services. Hip Joynt Unlimited works with CW Analysts of Oakland to make sure we are providing safe, clean and potent products for our clients. We offer a wide variety of flowers, edibles, concentrates and pre-rolls to meet any and all your needs.
Similar Companies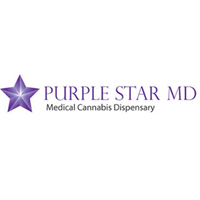 Purple Star MD
San Francisco, California
Located in the heart of San Francisco's Mission District, Purple Star MD is a medical cannabis dispensary collective (MCD) serving patients Under the banner "Healing is our Mission," and directly benefiting four distinguished San Francisco nonprofit organizations who each have representatives on Purple Star MD's board of directors. Purple Star MD serves patients with current medical cannabis cards. The cooperative operates in partnership with the executive leadership of four nonprofit organizations with deep roots in the community – AGUILAS, the Shanti Project, the San Francisco LGBT Community Center and Breast Cancer Emergency Fund – each of whom share in …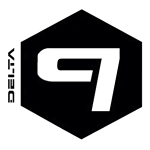 Delta 9 Seattle
Seattle, Washington
Established in 2011, Delta 9 Seattle is medical cannabis collective based in Washington State. It was founded with hopes to raise the standards of medical marijuana in the state. Delta 9 makes a point to lab test every batch of medicine. The results are then posted on their menu to assist patients in their decision-making process.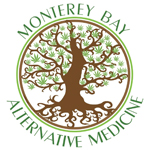 Monterey Bay Alternative Medicine
Del Rey Oaks, California
Monterey Bay Alternative Medicine is proud to have the opportunity to serve the city of Del Rey Oaks, as well as our family of patients in Monterey, Seaside, Salinas, and all of Monterey County. We appreciate all the support we have received and look forward to giving back to the people and place that we love. We believe it is our responsibility to fully educate patients about the medicinal use of cannabis. By providing knowledge along with premium medicine, we ensure our patients are always getting the most effective relief from their ailments. Come visit our showroom to see our …