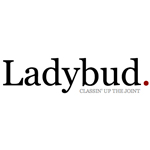 About this Organization
Ladybud Magazine launched on April 2, 2013 to much excitement. Today, Ladybud.com is the #1 women's lifestyle publication with a focus on activism specific to Drug War reform and other socially progressive issues.
Ladybud Magazine fills a void in both mainstream and drug policy reform media. Traditional marijuana media focuses on young men and features content about cultivation and party culture. While Ladybud respects these roots, the publication is doing something very different.
Its writers are mostly women in their 20s-60s who cover a wide variety of topics: marijuana activism, culture, beauty, sex and food. They identify as the average modern woman who also believes the Drug War is one of the greatest social and civil rights issues facing our nation and the world today.
Ladybud believes we have the ability to shape opinion on major issues by creating content that does not fall into the trap of the journalistic illusion of "non-bias." By explicitly presenting content from credible sources with an activist purpose and function, they create responsible dialogue surrounding critical issues.
Associates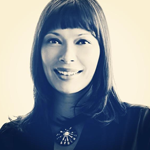 Diane Fornbacher
Founder
Recipient of the NORML Pauline Sabin Award (2012) for contributing nearly 20 years of activism to NORML and many other grassroots and national drug policy reform organizations, Diane Fornbacher has shared her skills as a speaker, fundraiser, writer and personality to help in securing a healthier and freer future for our species; to expand and advocate for fundamental freedoms to medicate or consume cannabis, and to bring a more holistic approach to our environment through industrial hemp advocacy. Diane's work has appeared on Philadelphia Weekly, San Francisco Gate, Good Morning America, The TODAY Show, Huffington Post, The Globe and Mail …
Similar Companies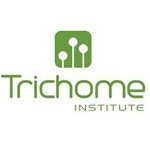 Trichome Institute
Denver, Colorado
The Trichome Institute is dedicated to the proper education of cannabis. Our products, courses, and curriculum feature the most current and accurate data in the cannabis industry. Our material is carefully researched, medically supported, scientifically proven, and legally reviewed. Trichome leads the cannabis industry in science, education, and training. We work with leaders in the global cannabis movement. We source our information from industry experts, international science research, medical leaders in cannabis, prominent cannabis attorneys, and other reputable sources. Our goal is to stay on the forefront of cannabis development, and provide information to the industry and public in a …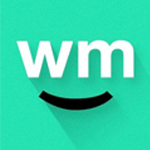 WeedMaps Media Inc.
Denver, Colorado
Based in Southern California, WeedMaps was founded in 2008 by Justin Hartfield and Keith Hoerling. It quickly became the most popular dispensary locator tool in the industry. Weedmaps has been referred to as "the Yelp of marijuana," allowing users to rate and review their experiences at a given collective. The company has garnered a robust digital media following as well, covering a number of cannabis industry events. In 2013, WeedMaps abandoned its original logo in favor of new, more ambiguous branding.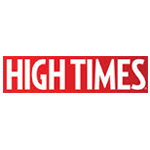 HIGH TIMES Magazine
New York, New York
HIGH TIMES Magazine was launched in 1974. Based in New York, the progressive magazine has been a staple in the cannabis industry for years. Their monthly publication focuses on the legalization of cannabis, as well as its surrounding culture. The founder of High Times, Tom Forcade, was a marijuana smuggler and passed away just 4 years after his magazine's inception. They have since become one of the most recognizable names in the world of cannabis, and founded the Cannabis Cup in 1987.