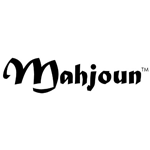 About this Organization
Mahjoun™ (JAM) is a potent and savory cannabis infused jam; slightly sweet, slightly salty, and mysteriously aromatic… considered to be the most legendary of all psychoactive confections.
A healthy indigenous superfood, Mahjoun™ (JAM) is made by EDIBLE COMPLEX® —inspired by an authentic recipe prepared for generations by the Berbers of Morocco.
Traditionally served by rolling a desired amount of "jam" into a ball to be consumed with the fingers, or spread on buttered toast, crackers, or biscuit. Mahjoun™ (JAM) pairs well with both sweet and savory foods, making it an excellent "condiment" to infuse many of your favorite recipes. Imagine & Enjoy!
• WHEAT, GLUTEN, LACTOSE & REFINED SUGAR FREE!
Similar Companies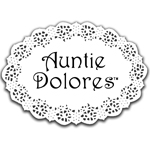 Auntie Dolores
Oakland, California
Based in the San Francisco Bay area, Auntie Dolores is an infused product company with a plethora of edible options. They aim to offer quality, potent edibles with low calorie counts. In addition to their Fudge Cake and assortment of Brownie Bites, Auntie Dolores has a few options for those with special dietary restrictions. For instance, three of their products are sugar-free, two are vegan, and two are gluten-free.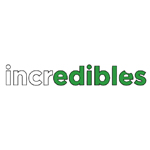 Medically Correct LLC (Incredibles)
Denver, Colorado
Incredibles is an infused product company based in Denver, CO. They make chocolate bars with in-house hash oil, green butter, and bubble hash. The Incredibles brand has gained quite the reputation with their wide variety of products, especially the award-winning Peanut Budda Buddha bars.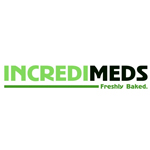 IncrediMeds
San Francisco, California
IncrediMeds has provided the San Francisco Bay Area with cannabis infused edibles since 2011. They have a plethora of options for every patient, including gluten-free, vegan, and nut-free options. They're selection is exclusively available at The Green Cross.