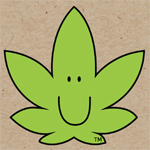 About this Organization
In 1971 a seed sprouted to life; from that seed came two little buds named Mr and Miss Hempy. They all originate from a seed bank lineage in the Baltic country of Latvia. The Kanepes family has owned and operated a little farm there for generations. Kanepes is the Latvian term for Cannabis and the rest is history.
Mr and Miss Hempy are the love children of Melanie who dreamed them into life to spread the seeds of awareness. Hemp (Cannabis Sativa L.) has important medicinal properties, environmental benefits and economic potential.
For too long the Cannabis plant has carried an undeserved reputation as an evil substance. In actual fact, this plant of the earth offers great benefits to humanity, animals and the environment alike. In recent times, industrial hemp has gained widespread popularity in many countries around the world. However, any connection between cannabis and children remains controversial. The sad reality is that children and adults die needlessly every day. A natural and plentiful plant such as Cannabis Sativa L., dominant in non-psychoactive Cannabidiol (CBD), can save lives of both young and old.
Similar Companies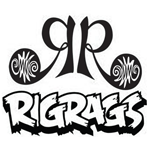 Rig Rags
Los Angeles, California
Founded in 2012, Rig Rags is a California-based company makes cotton rags for people to wipe their dab tools clean after taking a dab of concentrate. Rig Rags have become a staple in the concentrate community and their collaborative projects with other companies are one of the most commonly used promotional items that you'll find.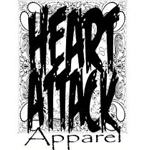 Heart Attack Apparel
Waggoner, Illinois
Clothing company out of San Diego Ca. Supporting action sports of all kinds, music, artist and supplying a great quality clothing brand.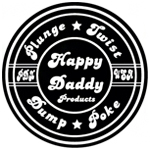 Happy Daddy Tools
Beavercreek, Oregon
Founded in 2012, Happy Daddy Tools is based in Beavercreek, Oregon. They manufacture grade 2 titanium and stainless steel smoking accessories etched with their seal. A few tools in the Happy Daddy product line include pipe cleaners and a pollen scraper tool intended to be used with grinders. They make a variety titanium "dabber" tools in various shapes in sizes as well. Happy Daddy was nominated for a 2013 American Glass Expo award in the "Best Other Than Glass Product or Product Line" category.