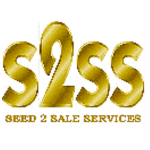 About this Organization
Seed to Sale Services, Inc. operates upon the principle of bringing the newest, most effective agricultural technology and products to the legal hemp and marijuana cultivation, manufacturing and distribution markets. S2SS works with cultivators, manufacturers and distributors, throughout the entire process from germination of seed to bringing the finished products to market.
The products and services provided by S2SS includes state of the are nutrient technology from rare earth mineral composition with ionic Nano technology to Greenwave frequency technology delivery systems; next generation organic soil fertilization; Aquaponic technology and systems; Electrochemical Technology salt free water processing; soil, hydroponic and Aquaponic grow consulting; retail dispensary operational consulting; as well as merchant account solutions for retail outlets.
Utilizing the newest cutting edge, industry changing technologies, Seed 2 Sale Services will help bring the new and rapidly expanding industry of legal hemp and marijuana cultivation, manufacturing and distribution to a level of production, quality and efficiency not currently experienced in the market.
Similar Companies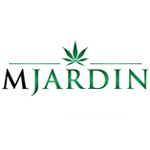 Mjardin
Mjardin is an integrated investment and management company focused exclusively on the cultivation and sale of premium cannabis. They strive to serve as an investor in licensed cultivation and retail facilities and as a third-party operating company serving the emerging and rapidly-expanding legal cannabis industry.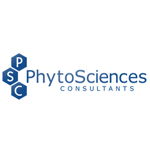 PhytoSciences Consulting
Phytosciences was conceived to represent patients and to provide quality control and quality assurance services to the medical cannabis industry, which is achieved through the strong scientific background of our management team which consists of cannabis research scientists, cannabis extraction specialists, and our clinical R & D program focused on the development of cannabis-based therapeutics guided by clinical research. Phytoscience's primary mission is to establish standards within the cannabis laboratory testing and cannabis product development sector as a global leader in Good Laboratory and Testing Practices, ensure that patients know what they are buying, know what is inside their medicine …