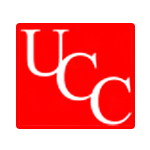 About this Organization
Located in northern California, United Cannabis Collective (UCC) will operate dispensary clinics where patients and caregivers can obtain medical cannabis, in all of its varied forms, and essential life services that improve the health, housing, and safety of all collective members.
UCC plans to use all funds in support of such programs, its financial sustainability and to help end cannabis prohibition.
Associates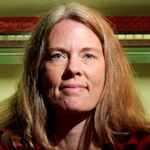 Debby Goldsberry
Co-Founder
Debby Goldsberry is among the most accomplished activists in the cannabis community, regardless of gender. She has more than 25 years of industry experience and is associated with a plethora of non-profit organizations. Goldsberry co-founded the Berkeley Patients Group (BPG) in 2000. She went on to direct the organization for 11 years as it became one of the most successful dispensaries in northern California. Goldsberry has since parted ways with BPG and went on to co-found Communicare Centers – a collective dedicated to standardized cannabis medicines. In addition to her work with dispensaries, Goldsberry has a long history of involvement …
Similar Companies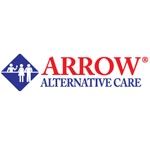 Arrow Alternative Care
Hartford, Connecticut
Where does pharmaceutical experience meet a warm, welcoming environment? At Arrow Alternative Care Medical Marijuana Wellness Center…a unique place of comfort and compassion. Here, pharmacists with expertise in a wide range of health conditions dispense both medical marijuana and helpful advice—in serene, relaxing surroundings designed to make patients feel safe and supported. We understand just what you're going through, and we're here for you at every step.

Think Higher Caregiving
Think Higher Caregiving is a Bozeman, MT medical cannabis dispensary. Proud to be servicing Montana medical cannabis patients for over 9 years, Think Higher takes pride in offering a wide range of high quality products & ensuring individuals get the best care at the absolute lowest prices …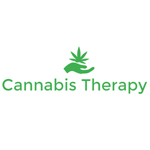 Cannabis Therapy
Cannabis Therapy and its team of specialists work to keep you up to date with the latest developments with regard to Cannabis legislation developments, medical application and support. Cannabis oil is a very powerful medicine – not an intoxicant (common misunderstanding) – Cannabis oil provides exceptional, proven benefits to patients who suffer from serious illnesses, including cancer, Alzheimer's, epilepsy, diabetes and multiple sclerosis. Our team at Cannabis Therapy is always ready to provide education on cannabis oil and how to use it, and our goal is to continue to help thousands of South Africans enjoy a better quality of life.