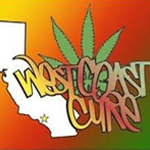 About this Organization
West Coast Cure provides the LA area with quality cannabis extracts. Their award-winning pedigree has gained them a deal of recognition. The West Coast Cure (WCC) can often be found in circles with celebrities like Wiz Khalifa, Action Bronson, and Cypress Hill. Keeping the connoisseur in mind, their line of Bhomb concentrates uses top-shelf flowers.
Similar Companies
Cali Fire
Cali Fire is a California-based extraction company that is best known for their participation in the 1st ever Chalice Festival in 2014. They took home 1st place for Best Solvent with their SoCal Skywalker.

Emerald Gold
Emerald Gold manufactures and sells closed loop extractors, open blast extractors, terpenators, vacuum ovens, and more.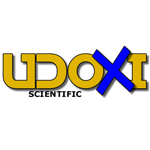 Udoxi Scientific
Portland, Oregon
Udoxi Scientific LLC. manufactures industrial closed loop hydrocarbon solvent essential oil extraction facilities providing clean high quality concentrates through safe efficient production. Our facilities are built to state compliance standards with the ability to meet ISO9001 manufacturing standards. Hydrocarbon concentrates are the most desired concentrate currently available in the cannabis industry. Our extractors process material at a rate of 100-300 pounds of material in an 8 hour shift our systems are scalable and meant to run 24 hours a day. All systems are made out of 316 stainless steel and A rated for material/solvent compatibility.