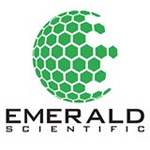 About this Event
The science of cannabis, including analytical testing, cannabinoid extraction, and basic research of therapeutic compounds, is at the very core of our industry. Whether you are a chemist, a producer, a policy maker, or operate a dispensary, this gathering will educate and illuminate with an atmosphere of collaboration and partnership. Industry experts will present leading edge information based on the latest data, vendors will showcase and demonstrate the latest products, and networking with your industry colleagues will create new business opportunities.
While the conference will touch on multiple scientific disciplines, the focus of the first Emerald Conference is on analytical testing. The cost, relevance, reproducibility, standardization, and application of testing is at the forefront of our industry's growth and cohesive maturation. The impacts and implications of testing accuracy are significant across the industry from grower to dispensaries to consumers. Stakeholders from all facets of the cannabis industry are encouraged to participate, and all will leave with a new understanding of the underlying science of cannabis.
You can learn more about the event at their website: http://www.emeraldconference.com.
Event Hours
FRI JAN 23

8:00 AM

-

5:30 PM