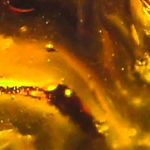 Biography
Chalice is a extract artisan based in the Los Angeles area. He has years of experience in the cannabis concentrate scene, and is considered by most to be an "OG" of butane extractions.
Interestingly, Chalice does not typically use a vacuum-oven to purge his product. Instead, he utilizes simple chemistry to purge small batches of his oil at one time.
Despite some criticism from other extractors, Chalice proved that his method has some merit at the 2013 Secret Cup National Finals. His LA OG recorded one of the lowest residual solvent levels in the field.