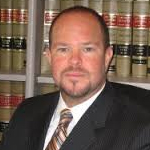 Biography
David Kotler, Esquire is a shareholder with the law firm of Schwartz, Gold, Cohen, Zakarin & Kotler, P.A. located in Boca Raton, Florida. In 2014, Mr. Kotler formed a practice area in Medical Marijuana Business Legal Consulting for the State of Florida which allows him to draw from all of his practice areas to benefit his clients.
Since the formation of Medical Marijuana Business Lawyers LLC, Mr. Kotler has represented clients seeking to make application for license under the Florida Compassionate Medical Cannabis Act of 2014. Additionally, he was one of the first attorneys in Florida to undertake representation of individuals and entities hoping to open a "cannabusiness" in Florida after the legalization of full spectrum medical marijuana in 2014. His early entry to the legal representation of medical cannabis businesses in Florida has allowed him to bring actual experience in Florida to benefit his clients whereas other legal counsel are still learning on the job.
Mr. Kotler has an understanding of the industry and in and out of state individuals and companies who are able to legally service his clients in order to maximize their success. He has shared his knowledge by participating on panels including a roundtable at Nova University and by teaching for Cannabis Career Institute. He has been quoted in numerous news sources including National Public Radio in Miami, Florida and MMJ Business Daily.
Mr. Kotler is a litigation attorney who has tried numerous jury and bench trials as lead trial counsel. He currently represents individuals and corporations in general civil, complex commercial, personal injury, and medical malpractice cases within the civil realm.
Finding it difficult to reject a client seeking his assistance with criminal matters, Mr. Kotler maintains an active state and federal criminal defense practice. His practice consists of representation and advice during the investigative stages of crimes and post-arrest and/or indictment or information. He has represented both individuals and corporations with subpoena and investigation compliance.
Mr. Kotler is a graduate of Lafayette College in Easton, Pennsylvania. He earned his law degree from Widener University School of Law in Harrisburg, Pennsylvania. While attending Widener University in Harrisburg, he was inducted into the Trial Advocacy Honor Society and based on his trial skills, represented the school at the ABA National Criminal Justice Trial Competition. While in Harrisburg, the Capitol of Pennsylvania, Mr. Kotler worked for the Pennsylvania Attorney General's Office, Criminal Law and Insurance Fraud Divisions.
Mr. Kotler began his legal career representing the State of Florida as an assistant state attorney in Miami-Dade County. Based on his achievements as a division state attorney in the county court division, he was asked to become a committed prosecutor and manage the day-to-day courtroom activities of incoming assistant state attorneys. Once again, based on his success in this position, Mr. Kotler was asked to undertake and accepted the responsibility of being assistant crimes chief of misdemeanor crimes for the county court division for all of the misdemeanor crimes in Miami-Dade County, Florida. After his time as assistant chief of misdemeanor crimes, Mr. Kotler took on felony level cases and in that time, prosecuted and tried cases ranging from grand theft to murder, in addition to "white collar" and economic crimes. Mr. Kotler completed his time with the Miami-Dade County State Attorney's Office as a career robbery division prosecutor wherein he prosecuted violent career criminals and those involved with sophisticated robbery schemes.
Mr. Kotler is admitted to practice in Florida, the United States District Courts for the Southern and Northern Districts of Florida, and the Supreme Court of the United States. His professional affiliations include the Criminal Law Division and Trial Lawyers Division of The Florida Bar, the American Association for Justice, The Florida Association of Criminal Defense Lawyers, and the National Association of Criminal Defense Lawyers. Mr. Kotler is the current chair of the Florida Unlicensed Practice of Law Committee 15B. He is a former member of the Florida Justice Association, The Florida Bar Unlicensed Practice of Law Committee Number 11, and the Dade County Criminal Courts Committee. Avvo.com has awarded Mr. Kotler a "superb rating" of a perfect 10. He has been included in SuperLawyers as a rising star. In an effort to give back Mr. Kotler has been asked and each year volunteers his time as an instructor for the Intensive Trial Advocacy Program at Widener University School of Law in Harrisburg, Pennsylvania.
Companies
Medical Marijuana Business Lawyers
Shareholder
Florida lawyers serving the medical cannabis industry. Serious professionals providing serious help. Where others are trying to figure out Florida we have represented clients in the medical cannabis space in Florida since early 2014. Don't pay someone else to learn on your dime. We deliver tangible results for regular legal fees. No green rush mentality here.