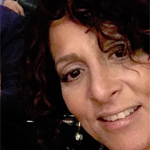 Biography
Lisa Cintron is CEO of The Closet Hippy and iMoxie Marketing, LLC. She is a medical marijuana activist and Community Director of the Winston-Salem, NC Norml Chapter.
Lisa Cintron is a professional blogger and published author in Examiner.com, Technorati.com, WiseBread.com and Chicken Soup for the Soul series and many others!
Additionally, Lisa Cintron is a veteran online marketer and an expert with Local and National SEO, Social Media, Facebook Ads, Google Ads. She has well rounded experienced in many aspects of online marketing. She specializes in the industries of Cannabis Products and Services, Online Medical Services, Annuities and Life Insurance.
Companies
The Closet Hippy
CEO
The Closet Hippy specializes in organic search engine optimization (SEO) for marijuana dispensaries, online medical card providers, cannabis test labs and other canna-businesses. The world of SEO is complex and technical, but our 10+ years experience, unlimited resources in the industry, and proven strategies can help you dominate search. Whether it is a dispensary or cannabis test lab, the marijuana industry is a new and emerging market. As the marketplace for marijuana continues to grow, Canna-business owners are being stifled by the many marijuana advertising restrictions that come along with such a controversial product. One of the ways to circumvent …