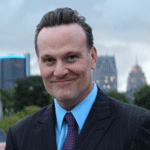 Biography
Thomas Matthew James Lavigne JD has been a lawyer for 25 years.
Lavigne together with his partner Matthew Abel handles the business law and trademark law issues at the firm; in addition, Lavigne handles all of the federal criminal matters and some of the state criminal matters. With five lawyers at the firm now, we team up and strategize together, giving clients an advantage.
Companies
Cannabis Counsel
Partner / Attorney
Law firm based in Detroit, Michigan dealing with cannabis issues and clients, including business law and criminal defense.