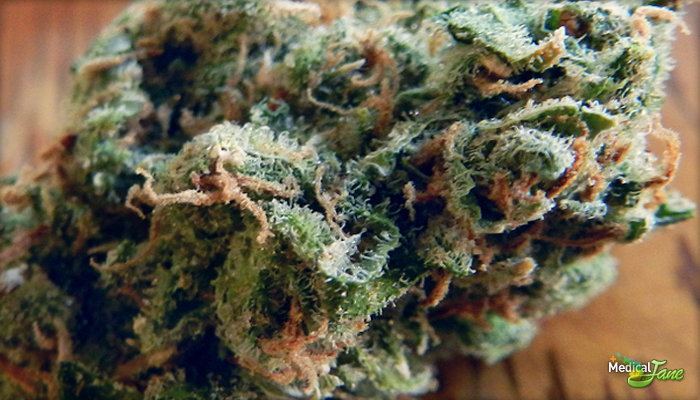 Alien OG: So Uplifting You Feel Abducted
Alien OG is an Indica-dominant Hybrid strain that is grown mostly in the Bay area, but available ubiquitously throughout California.
Genetically stemming from Tahoe OG and Alien Kush, this is one potent Hybrid strain to end the night in a deep-sleep and spacey trance.
"The Alien OG Strain is very popular among patients who seek a natural sleep-aid and appetite booster."

Being an ocean grown (OG) strain, you can already expect a heavy head-high coupled with a delayed body-buzz that will come in waves. From the moment I cracked open the container, I could tell I was in for another good medicating experience up in NorCal.
Alien OG definitely has that trademark OG smell (lemon pine freshness) and the buds are a very pleasant green, with heavy doses of trichomes. That being said, I enjoyed the medicating session and it was perfect for the late night numbing effect I love from most OG strains. Can't wait to get our hands on another batch to medicate with, take better pictures, and improve this review for you guys.